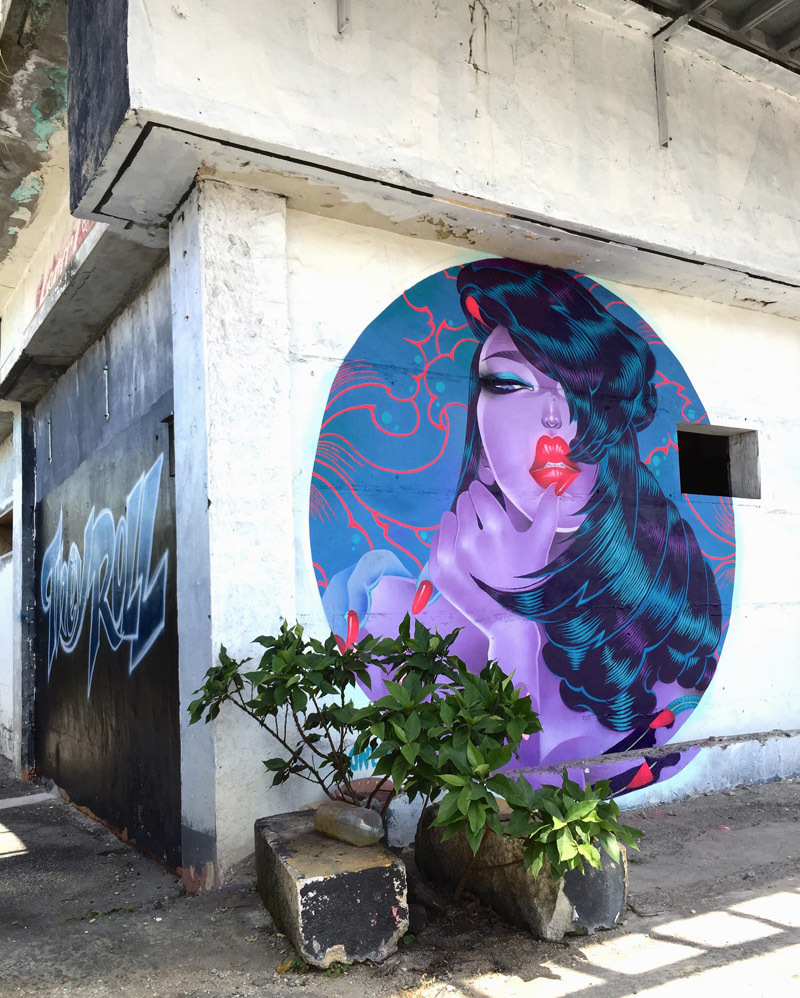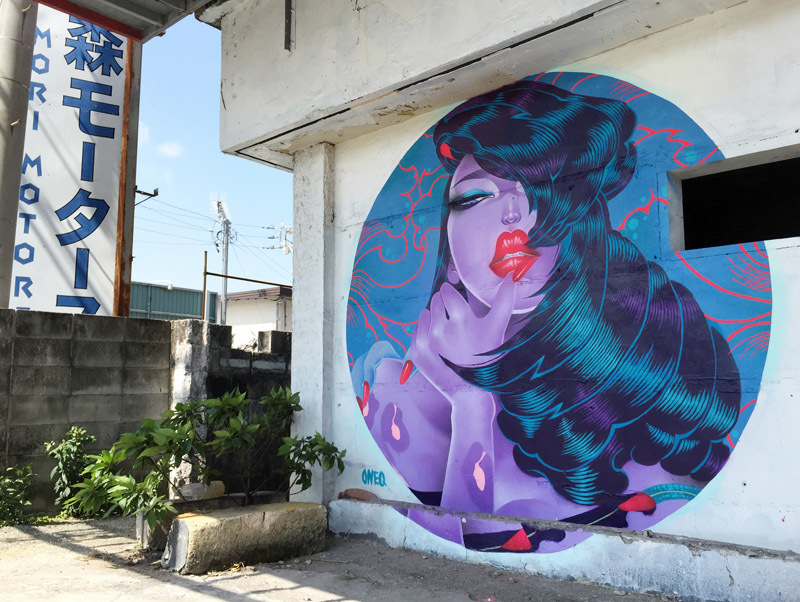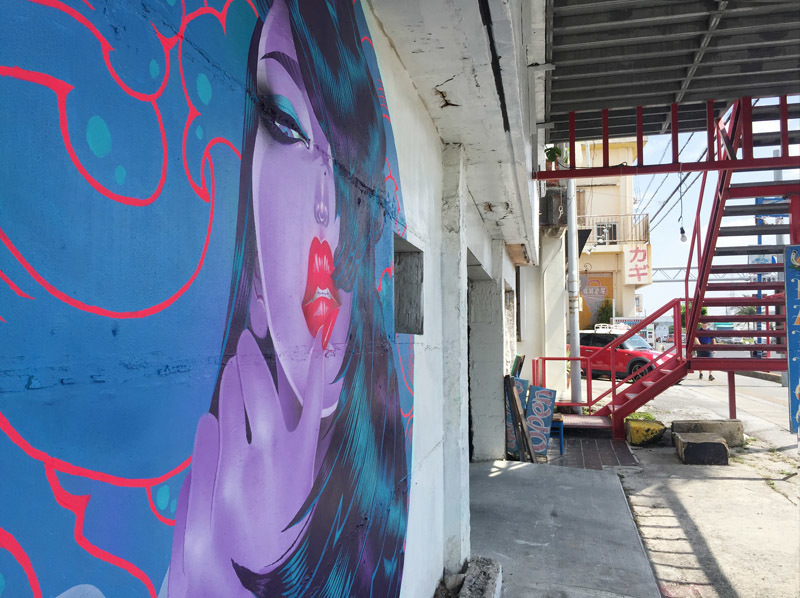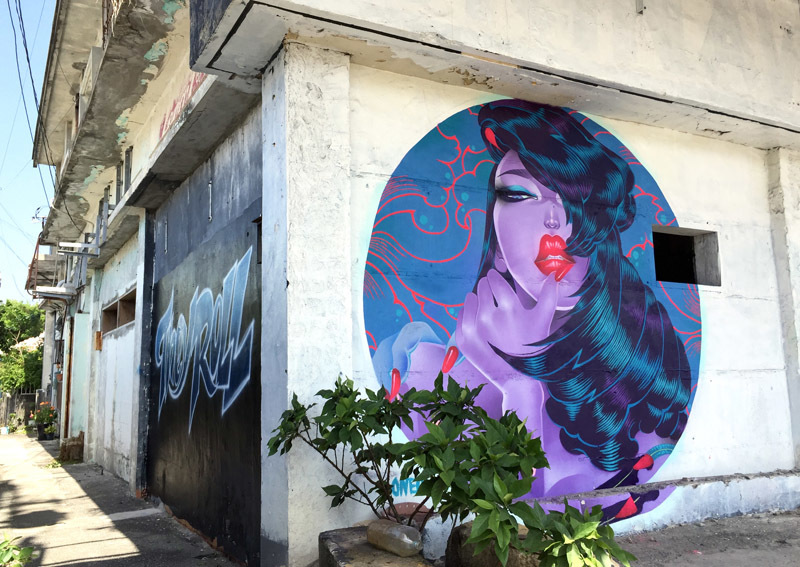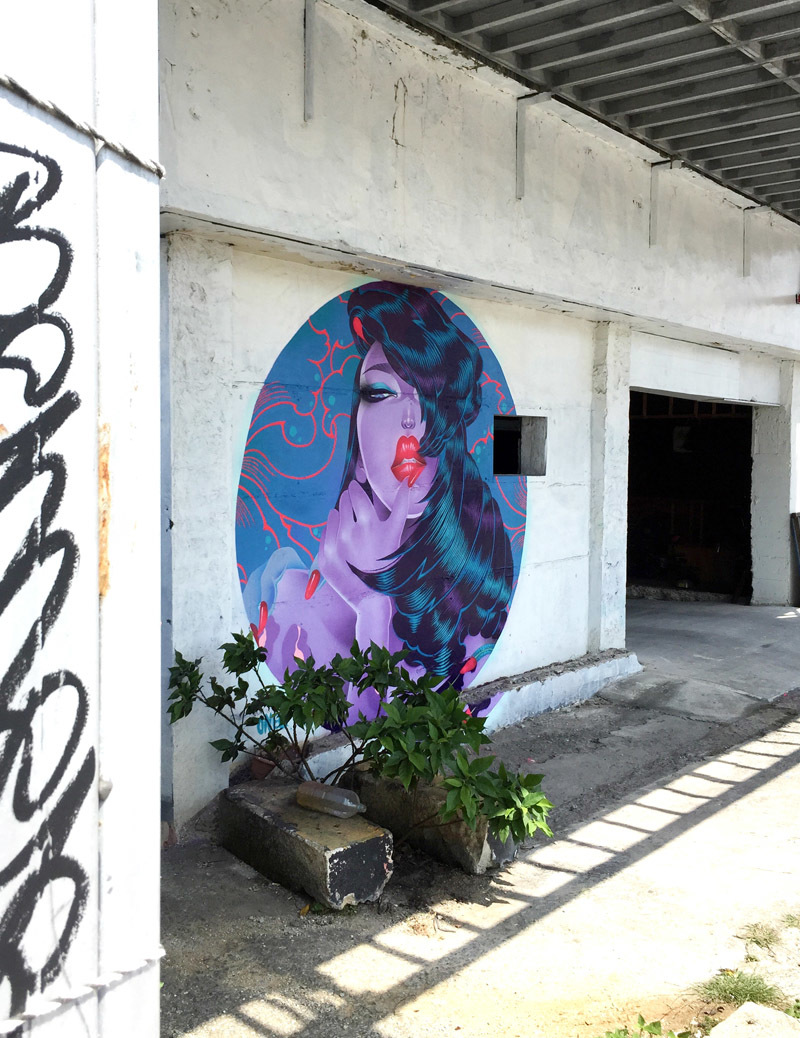 Okinawa/Chatan/along national route 58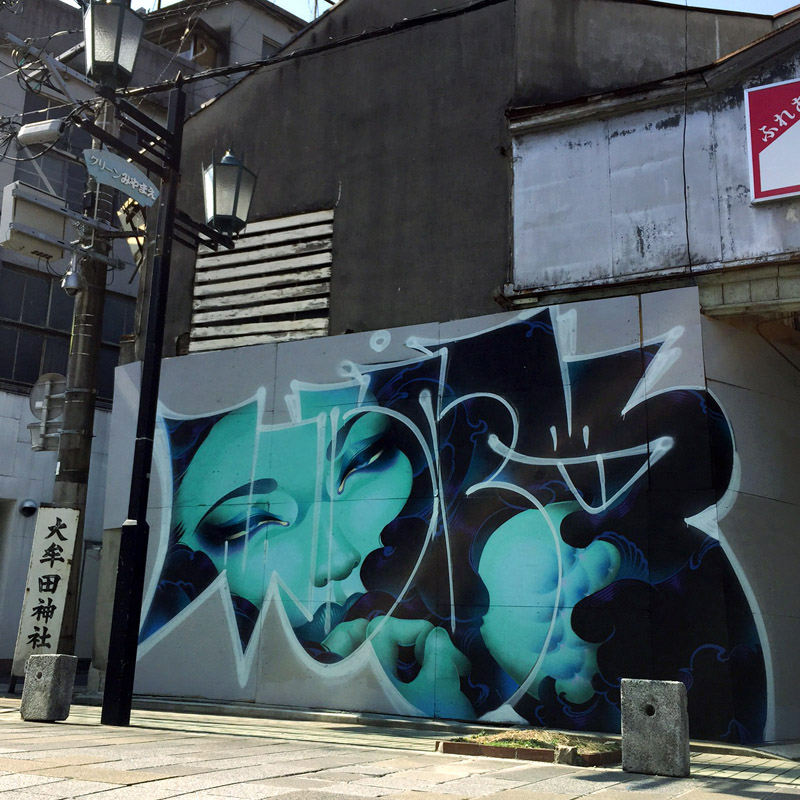 ONEQ and
VERYONE
drew new mural in Omuta as a collaboration .
This very old street is so awesome! If you visit Omuta,let's find this!
Omuta/Furenai-Shin-Ginza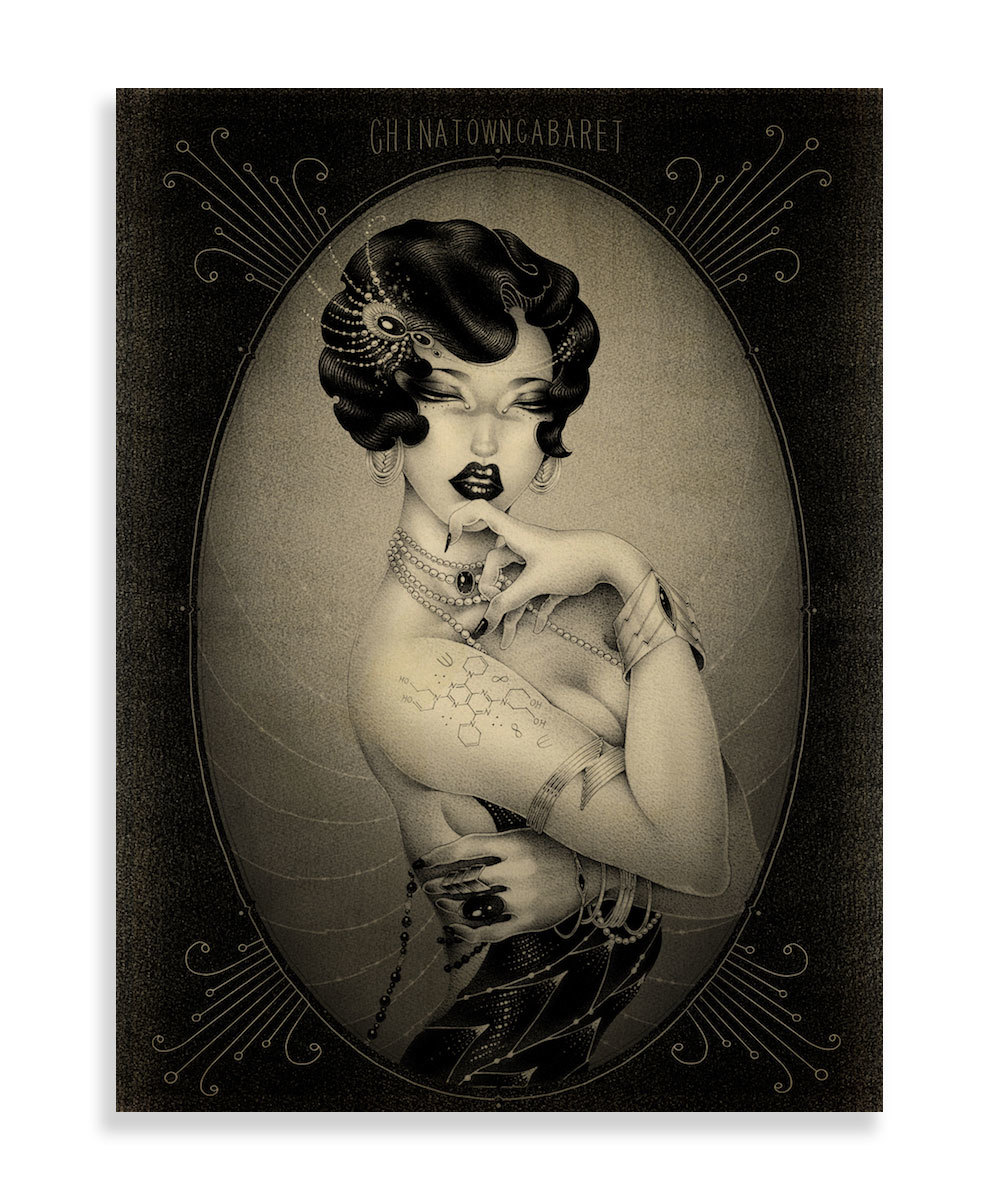 My new print, 'Chinatown Cabaret' is now available from Spoke Art gallery.
プリント限定50枚「チャイナタウンキャバレー」は、スポークアートギャラリーへ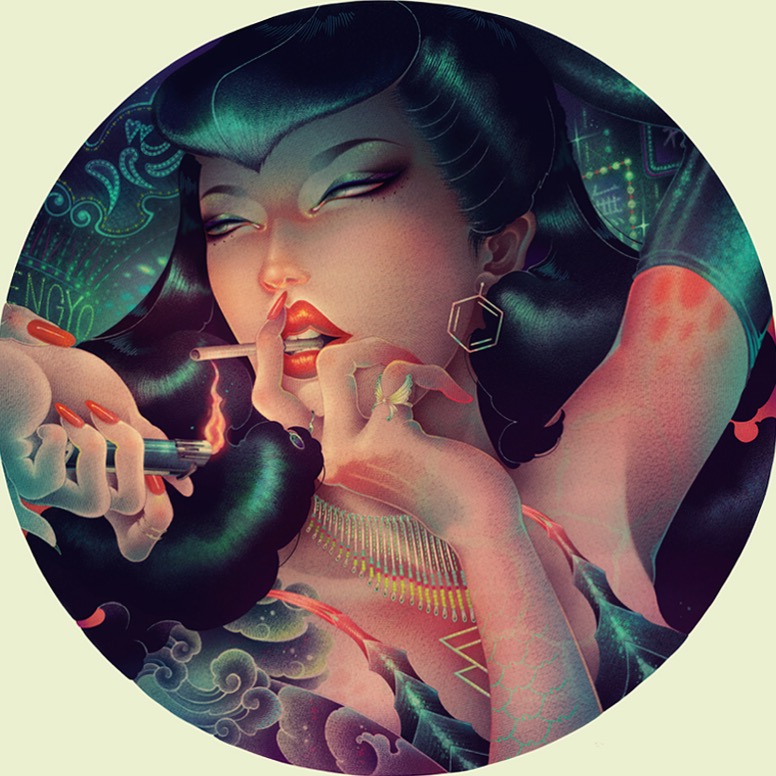 The 6th Annual Supersonic Invitationall
Curated by Zach Tutor

Opening Night Reception : Saturday, January 7th 6-9pm
On View : January 7th - 28th, 2017
Participating artists include:
Rebecca Mason Adams, Daliah Ammar, Brett Amory, Tom Bagshaw, Kelsey Beckett, Syd Bee, Lauren Brevner, Peter Chan, Sam Wolfe Connelly, Haunted Euth, Alex Garant, Andrew Hem, Michael Howard, Allan Innman, Sarah Joncas, Erik Jones, Steve Kim, Kit King, So Youn Lee, Adam Lister, Scott Listfied, Alessandra Maria, Soey Milk, Oda, Tim Okamura, Kip Omolade, ONEQ, Ozabu, Joel Daniel Phillips, David Rice, Sail, Tatiana Suarez, Glennray Tutor, Henrik Uldalen, Edwin Ushiro, Dorian Vallejo, Roos van der Vliet, Casey Weldon, Lauren YS, Zoltron
--------------------------------------------------------------------------------------------------
I have joined to the 6th Annual Supersonic Invitational at
Spoke art gallery
in New york also this year. I'll exhibit a art print work. This name is "Noctiluca".If you like,Please come visit!
--For purchasing inquiries please contact to the Spoke Art Gallery--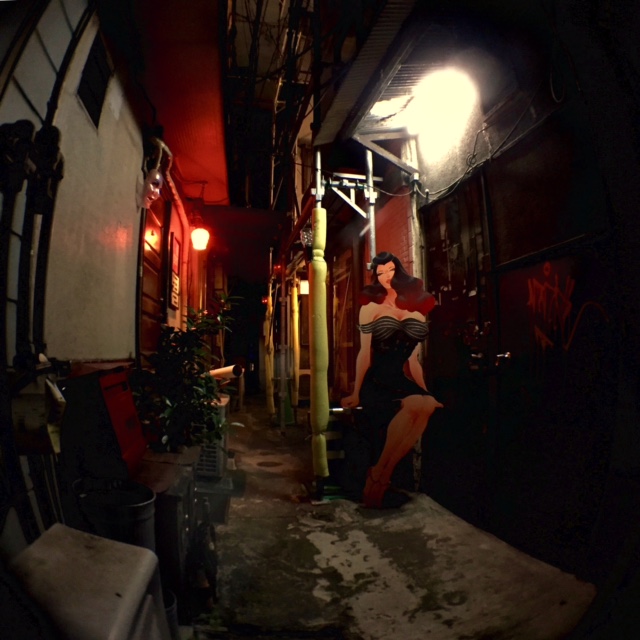 I made pinupgirl bord of life-size by acrylic painting the other day.
If you want to meet to her,please try to find around the Nishiginza-street in Kumamoto city.
She has sitting next to a bar midnight.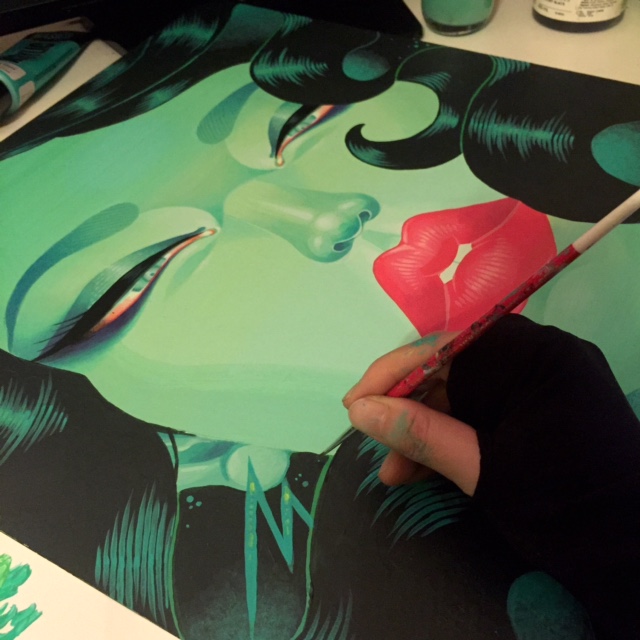 Recently I have been expermenting how to acrylic painting.
It's so fun to me because so difficult...!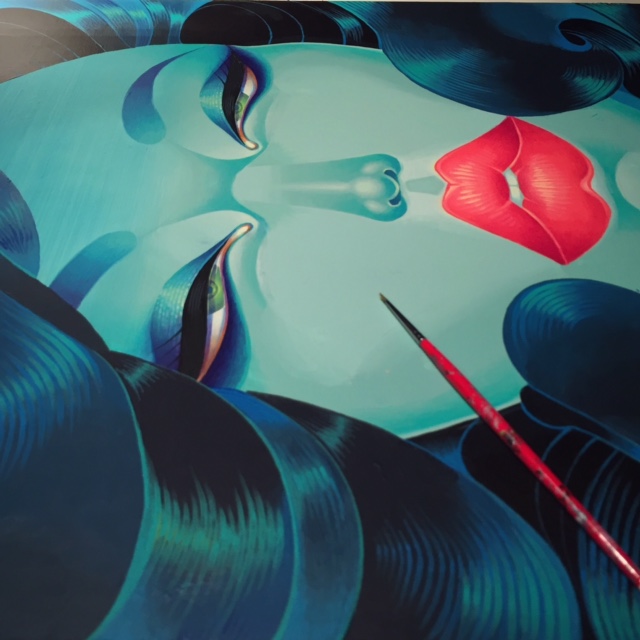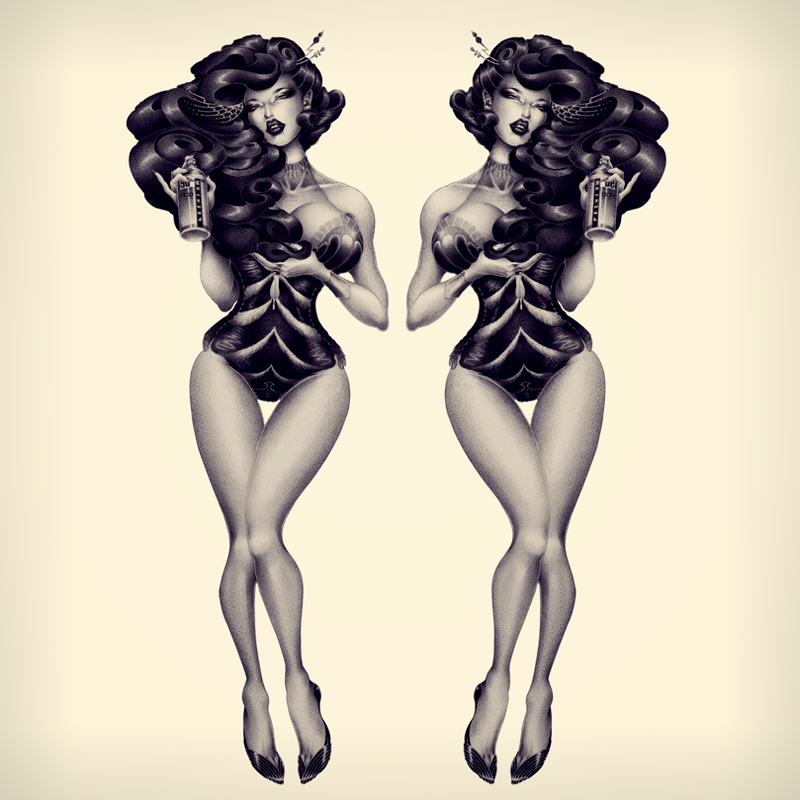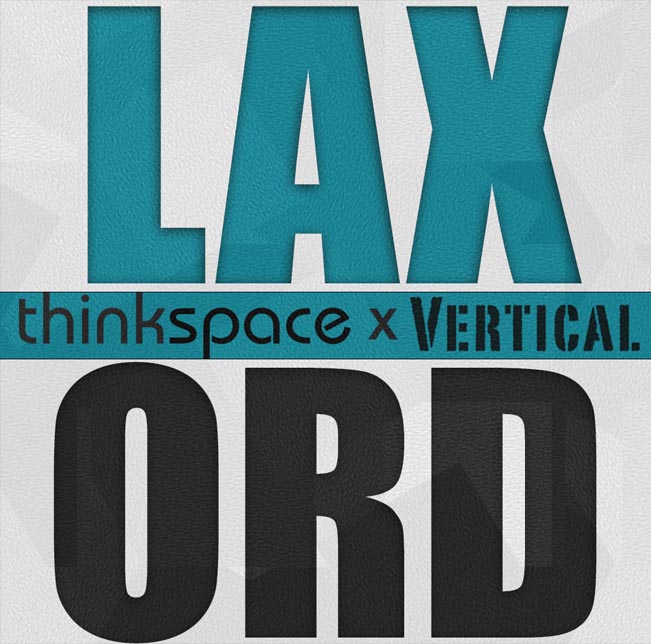 I have joined the "LAX/ORD" group show curated by
Think space gallery
for
Vertical gallery
in Chicago,Illinois. I drew original sketch piece of size 12×12.
Many amazing artists of the world have joined to this show by same size original work.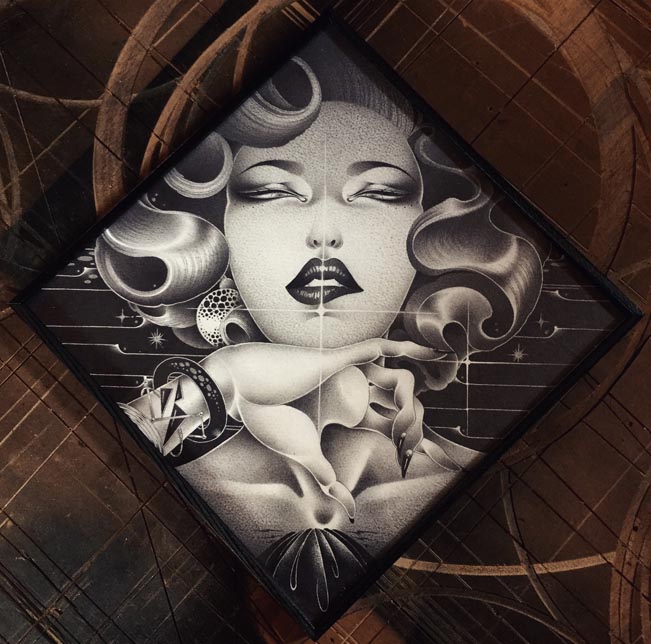 ONEQ/KIRA/2016\12"×12"/graphite on paper/framed/original
If you like this original work,Please check this
gallery page
.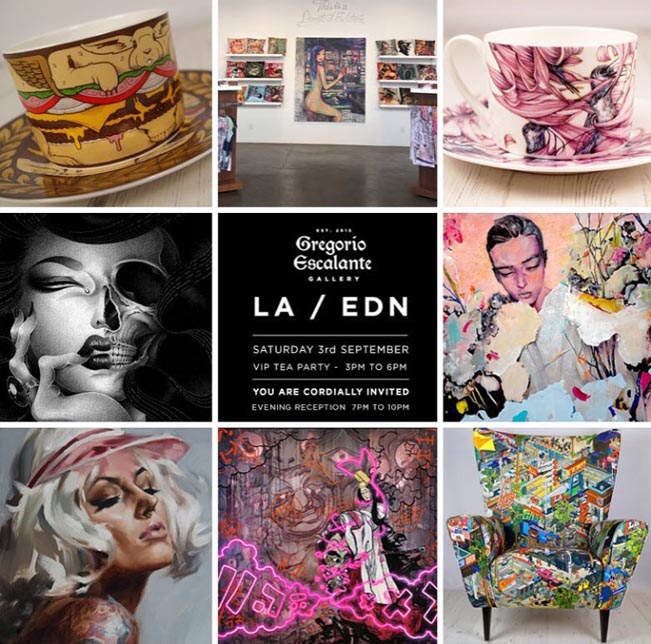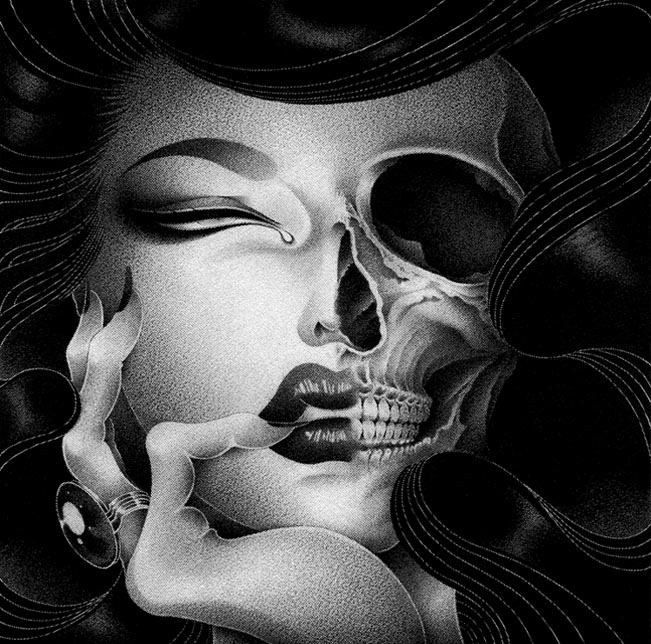 Limited big size silk screen prints of the Weekend Monster has been released at LA/EDN show from 3th September. You can see this piece at
Gregorio escalante gallery
in LA. collaborated with
This is a Limited Edition
. If you want to get this big size silk print,Please check
this page
and This is a Limited Edition.
ONEQ/WEEKENDMONSTER/2-Color silk screen print. Edition of 33.
Size/33" x 33". Paper size 36" x 36"
-------------------------------------------------------------------------------------------
大判シルクスクリーンプリントで刷られた"Weekend Monster"がロスの
Gregorio escalante gallery
とイギリスの
This is a Limited Edition
によるLA/EDN展で限定印刷リリースを9月3日から開始しました。
欲しい方は
こちら
へ。
ONEQ/WEEKENDMONSTER/シルクスクリーンプリント/限定 33枚.
サイズ/84cm x 84cm. 全体サイズ 91cm x 91cm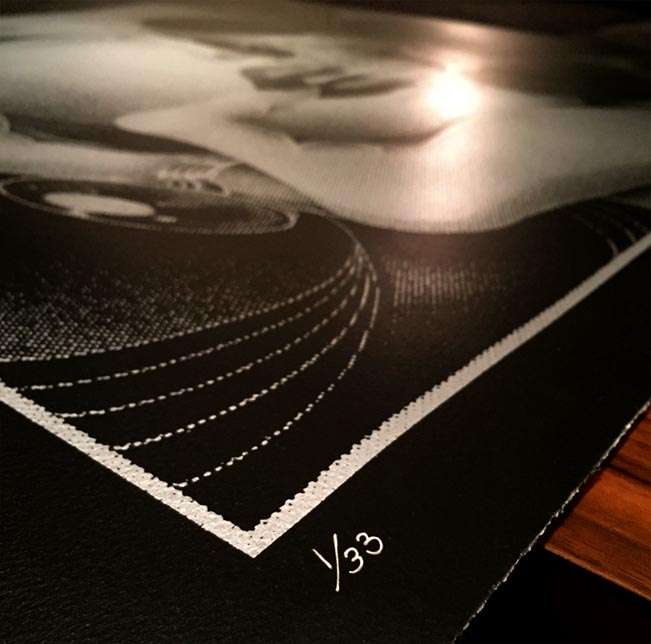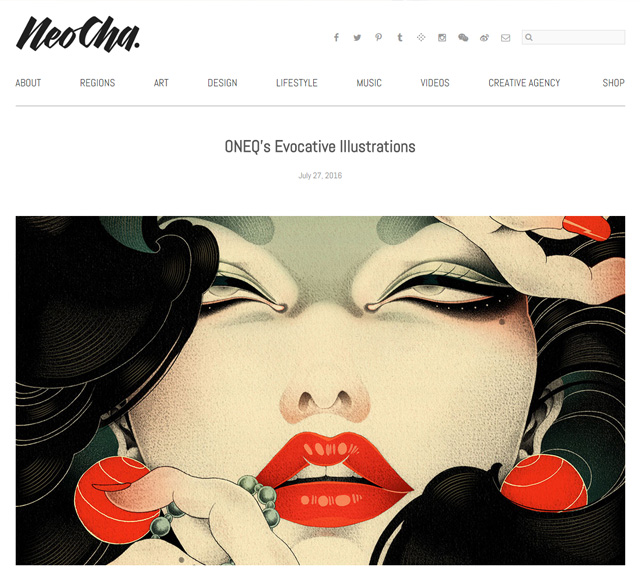 I was interviewed from the
Neocha
of Shanghai the other day.
Neocha is a creative agency and media platform dedicated to culture and creativity in Asia.
There are many interesting interviews of asian culture and creativity.
If you're interested
my interview
,Please check the
Neocha
.
私は先日、上海のNeochaからインタビューを受けました。
Neochaはアジアの文化・創造に関する多くの興味深いインタビューが掲載されています。
インタビューに興味のある方は、neochaを確認してみてください。