'Les Petit Fours' October 22th 2015 in Sydney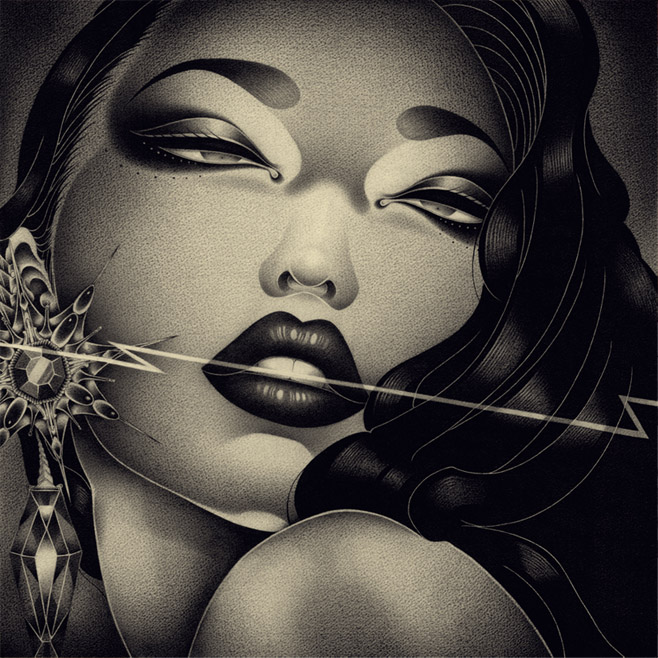 I will join the co-curated exhibition "Les Petite Fours" of group show in Sydney in October 22th for the
Beautiful Bizarre magazine
and the
Friends of Leon gallery
.
I'll sell this "SHO-WA" of new original piece.I'm looking forward to the opening!
'SHO-WA' 2015 | Mechanical Pencil on Sketchbook | Framed 50 x 50 cm
For the collectors preview with full details & pricing email or call Gallery Director, Leon: leon@friendsofleon.com
Exhibition preview now online

'Les Petit Fours' is the successful culmination of an 18 month collaboration between beautiful.bizarre's Editor-in-Chief, Danijela Krha and Friends of Leon Gallery Director, Leon Krasenstein. Born from a mutual passion for the female form, 'Les Petit Fours' is a carefully curated exhibition that brings together works from some of the best Australian and international New Contemporary artists and showcases the diversity of female figurative art and portraiture from around the world. From sublime realism, through graphic and fashion illustration, to pop surrealism, 'Les Petit Fours' explores our society's infatuation with the female in art.
The concept for the show was inspired by the decadence of a Parisian bakery. Each artist was asked to create a single square cut artwork – a delectable piece in their signature style – their own little 'petit four'.
With an impressive international following of over 1.5 million people, the exhibiting artists are the crème de la crème of the portraiture world. Notwithstanding their impressive international popularity, this will be the first time that most of these artists will showcase their work in Sydney, in what will be a diverse smorgasbord of "new contemporary" talent.
'Les Petit Fours' will brings together recognised names in the Australian art world along with highly acclaimed artists from the United States, Japan, Hong Kong, Korea, Canada, Latvia, Norway, Spain, Italy, and the United Kingdom.