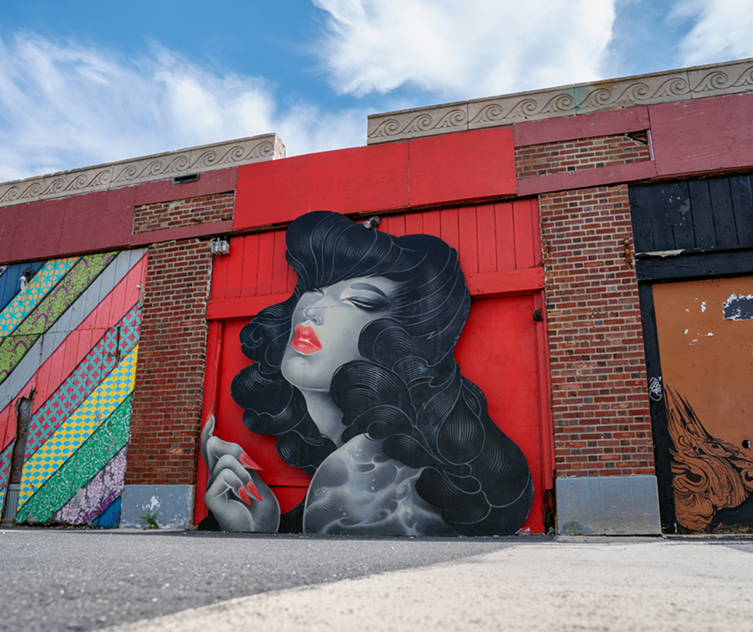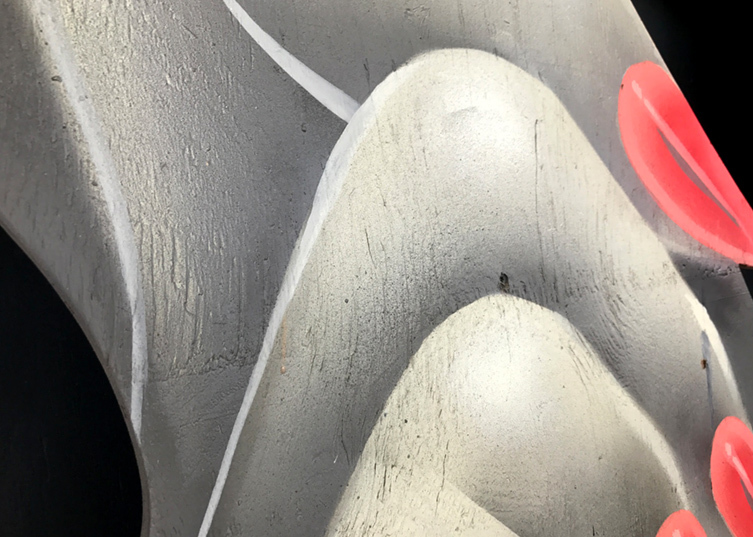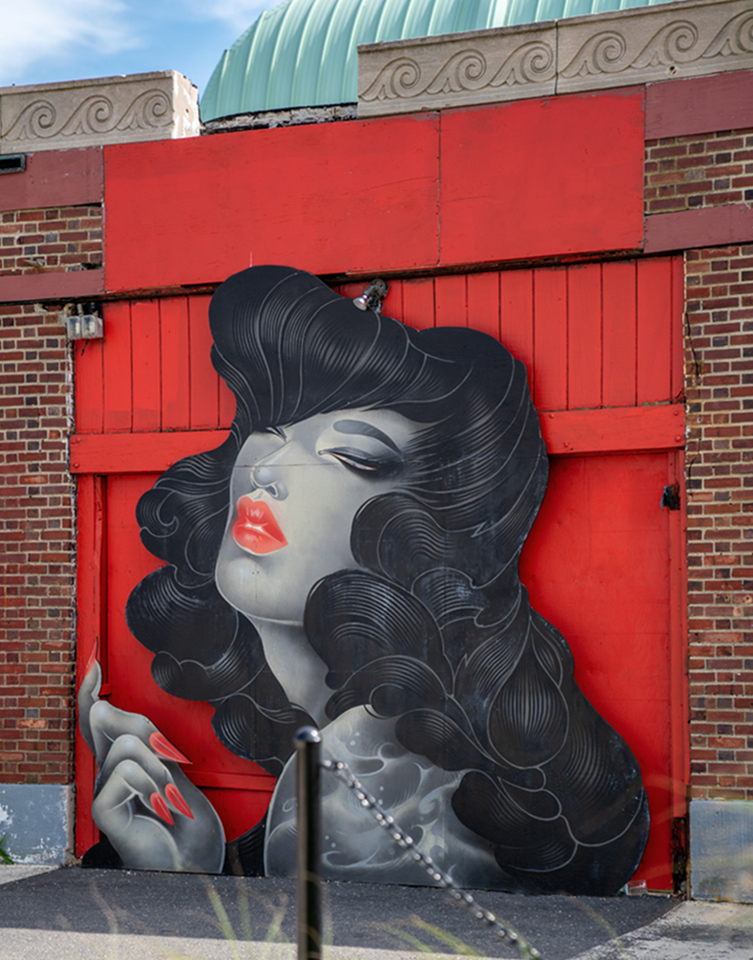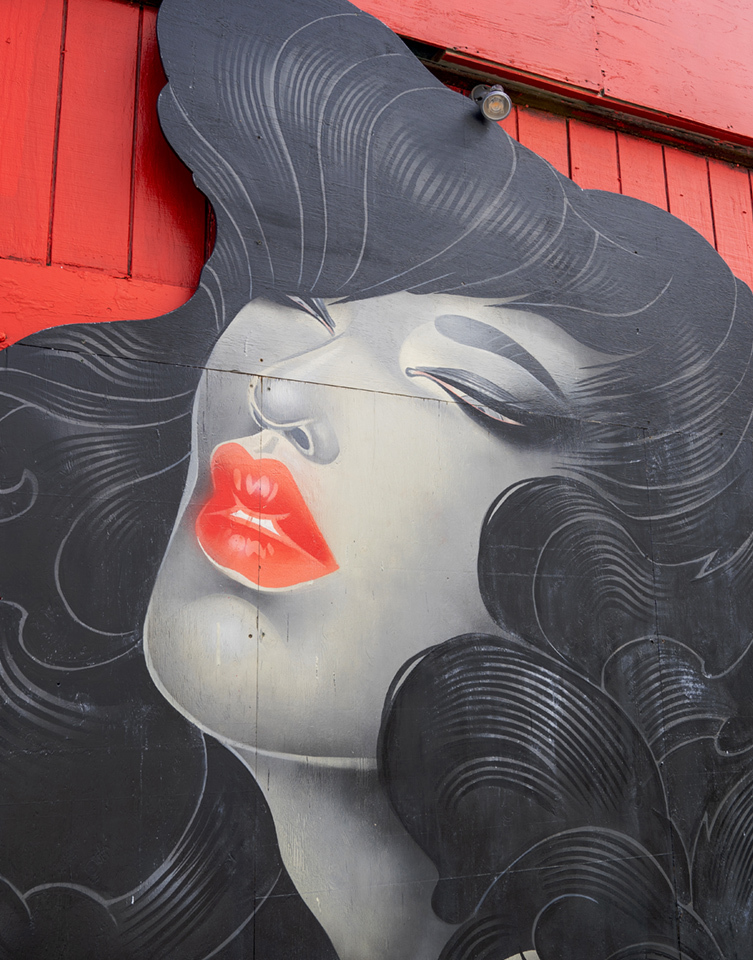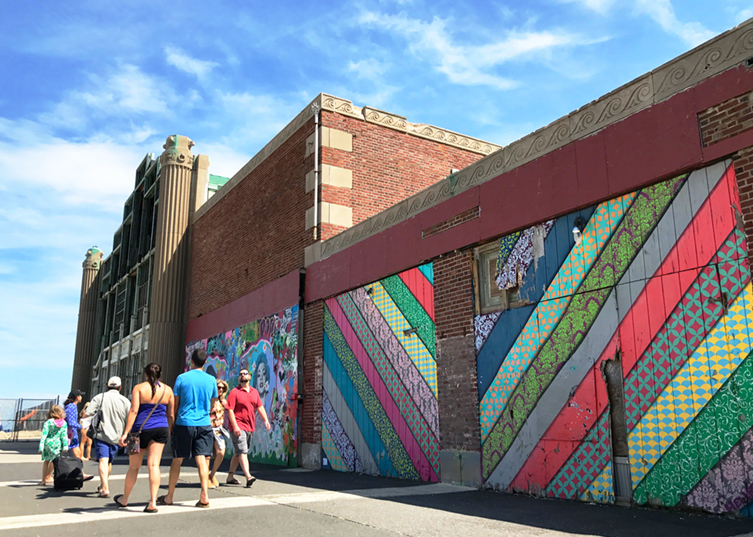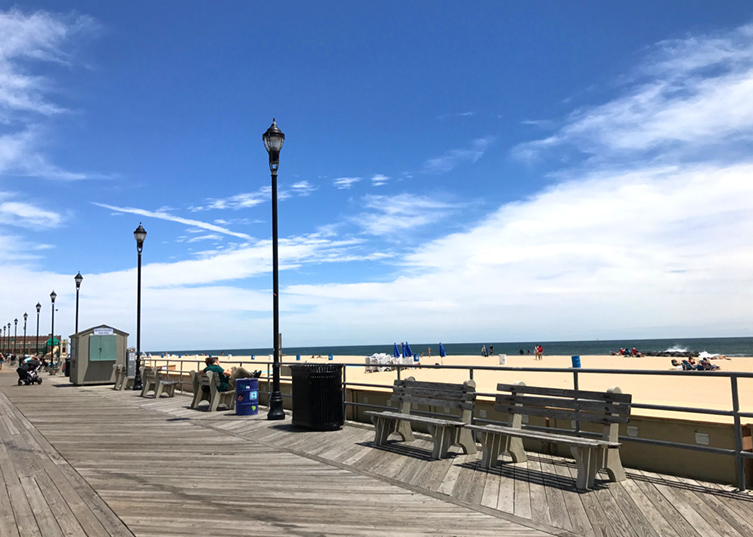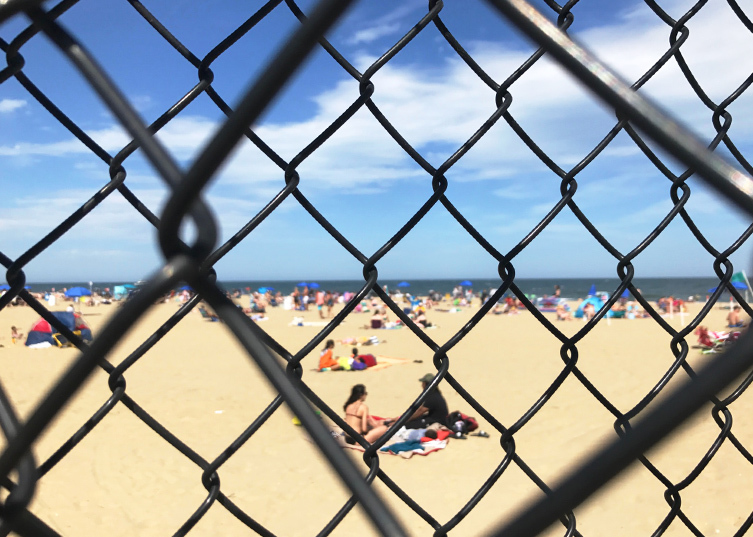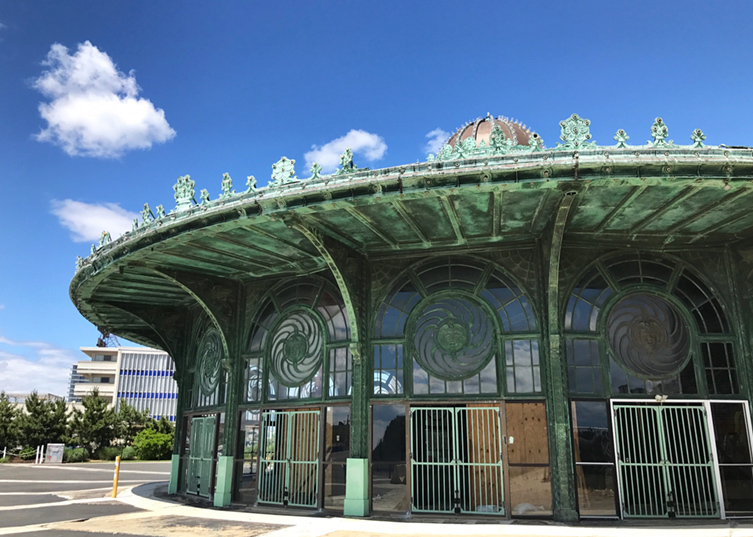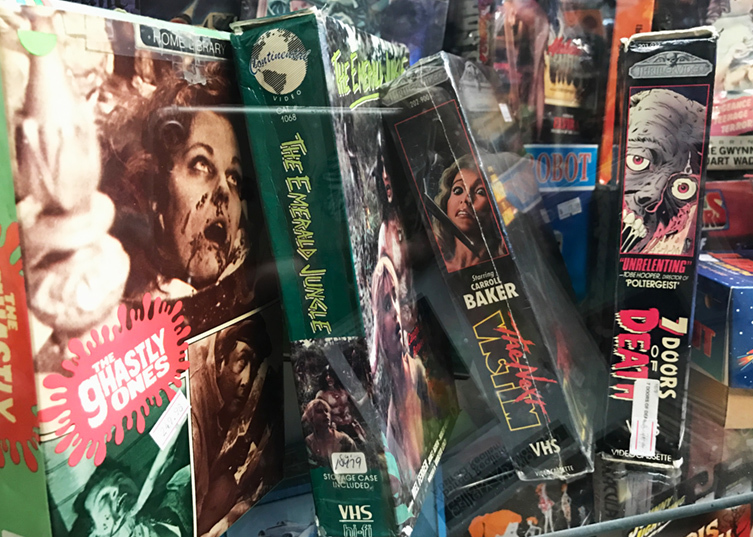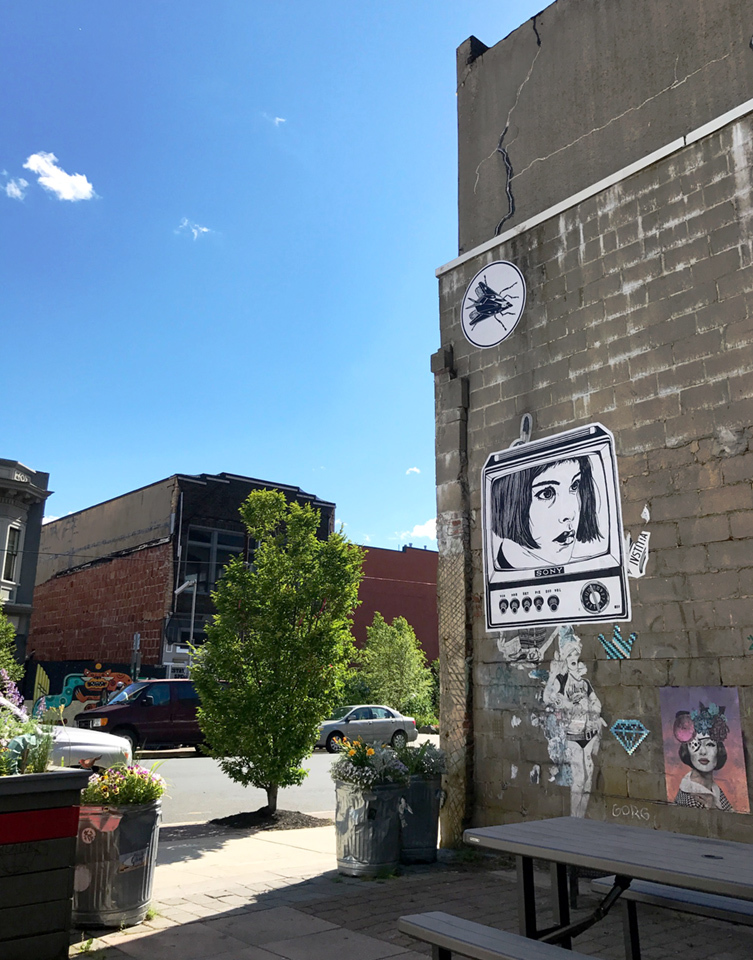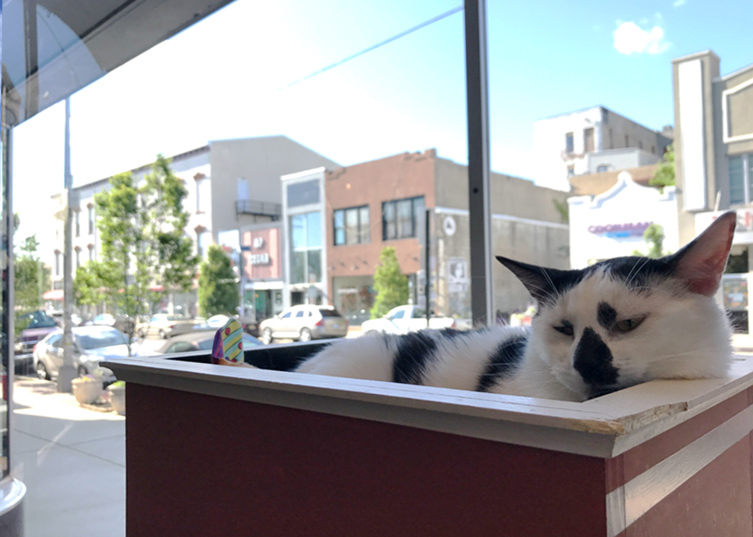 I went to the Asbury Park of NJ by project of Wooden Walls project to make my mural panel.

There was so relaxing and beautiful view and ocean.
I made a panel in the so unique the carousel. Her name is "KANNA".
She recently went out of the cage to outside.
If you want to meet her,she is near by this carousel and ocean always.
Thank you!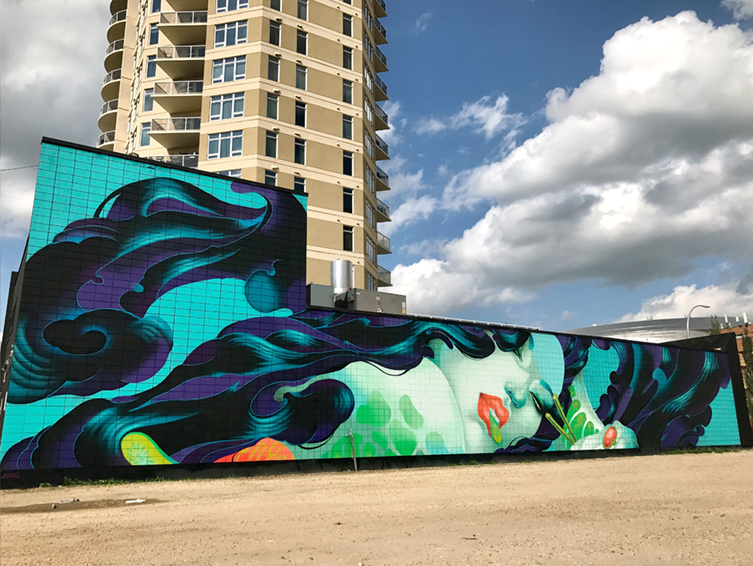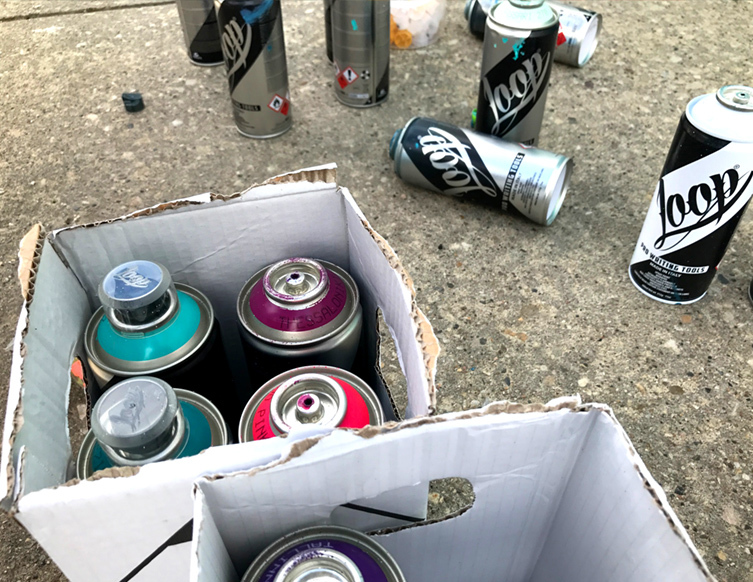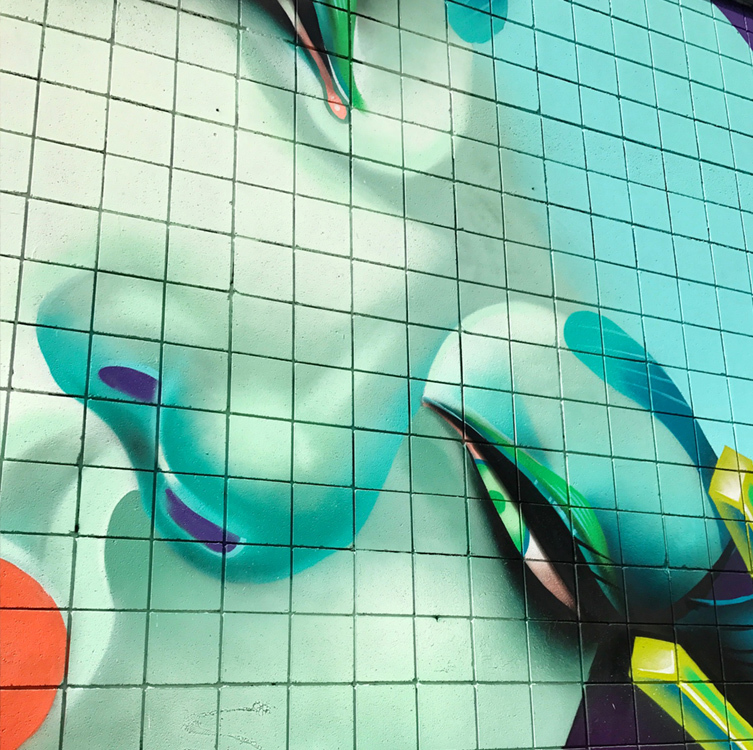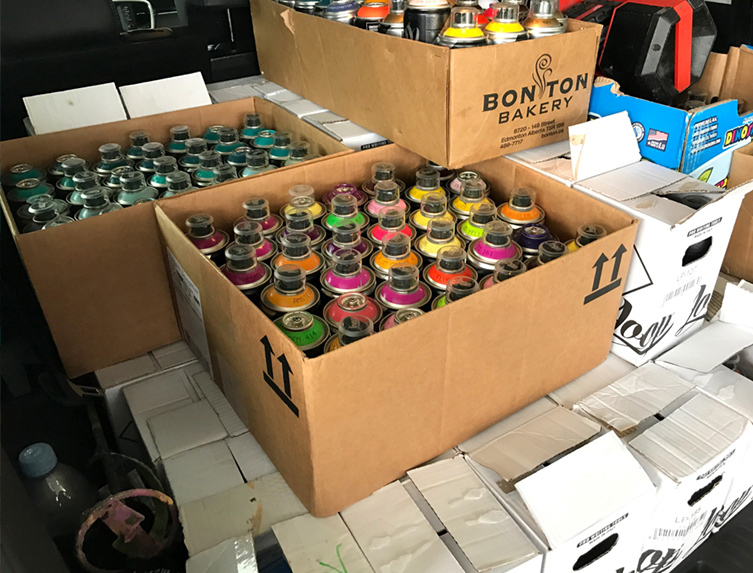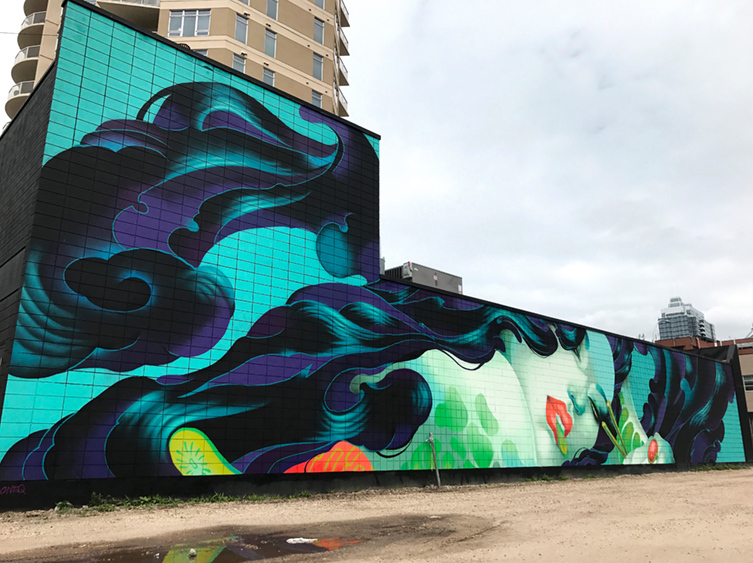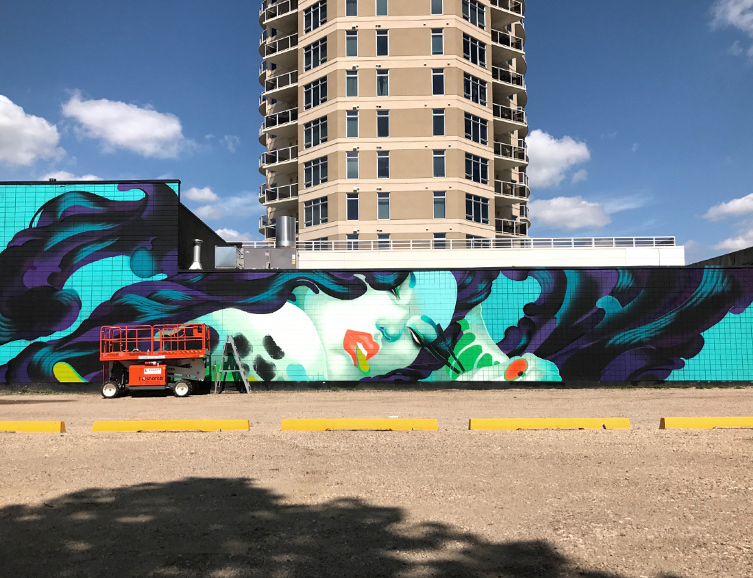 I had join to RUST MAGIC 2019 at Edmonton of Canada after Vancouver.
I made mural of Mermaid eating Cucumber.
I had very fun time with many awesome artists at Edmonton,
and I watched many skinny amazing lines at there.
Thank you for everything!
The People's Printshop started to sell my newly prints.
Title:MADAKO,Size:18×18,50 only copies
If you want to get this,check here!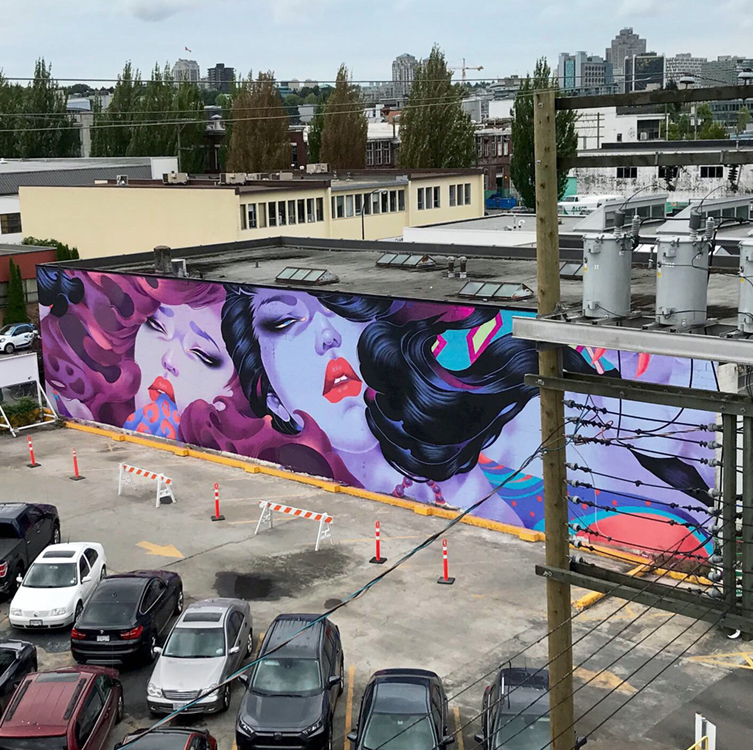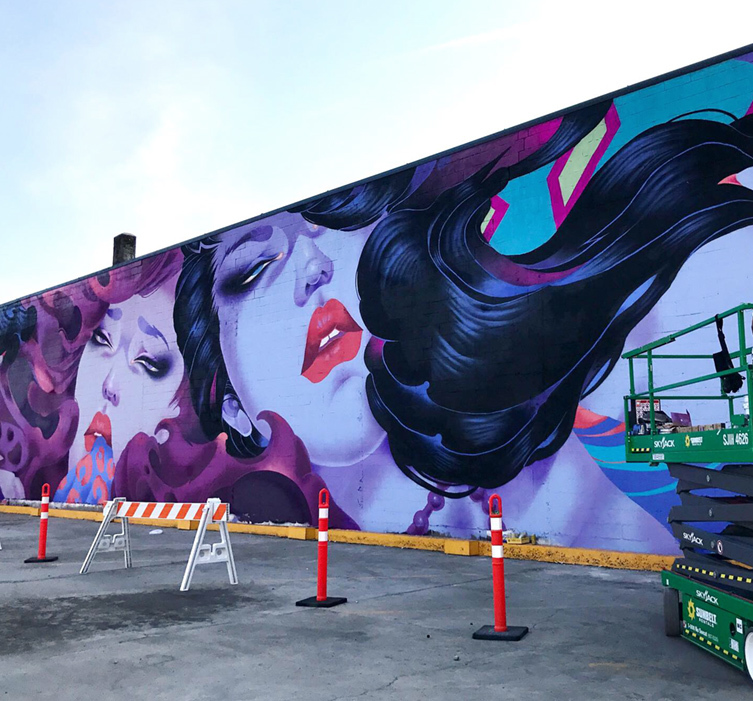 I had joining to VANCOUVER MURAL FESTIVAL 2019.
I went to Canada for the first time this time.
I made mural of Monster sisters. I had so fun time in there.
My mural address is side wall of DOG TAXI HOTEL. here!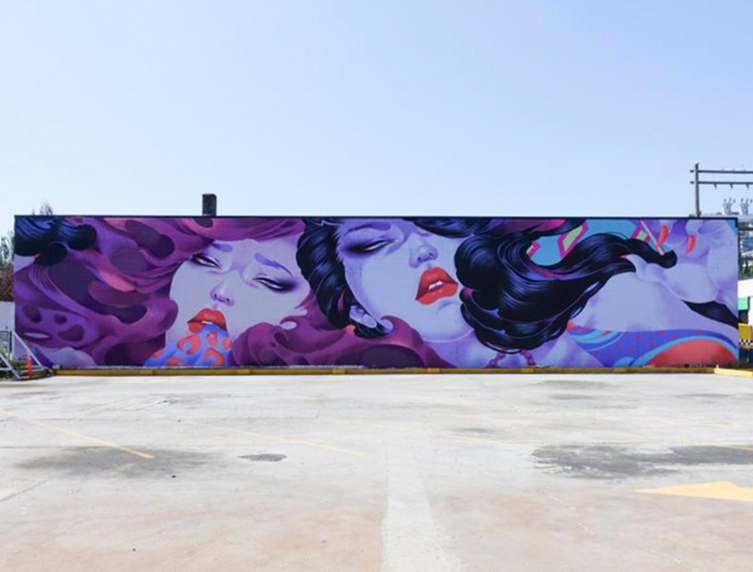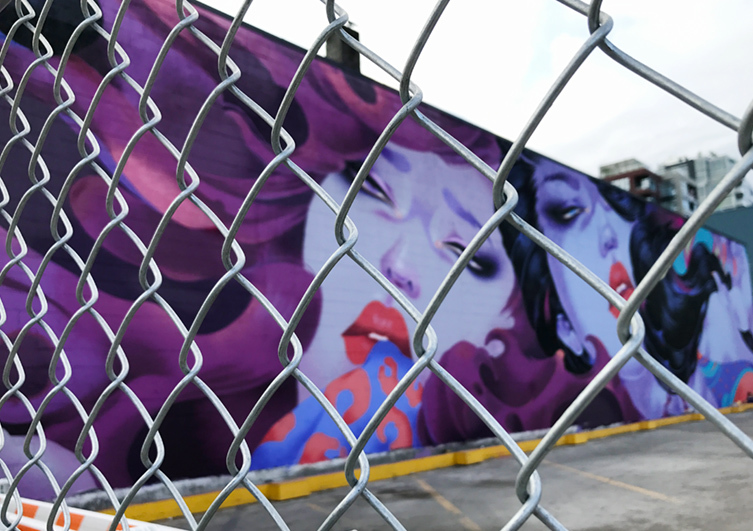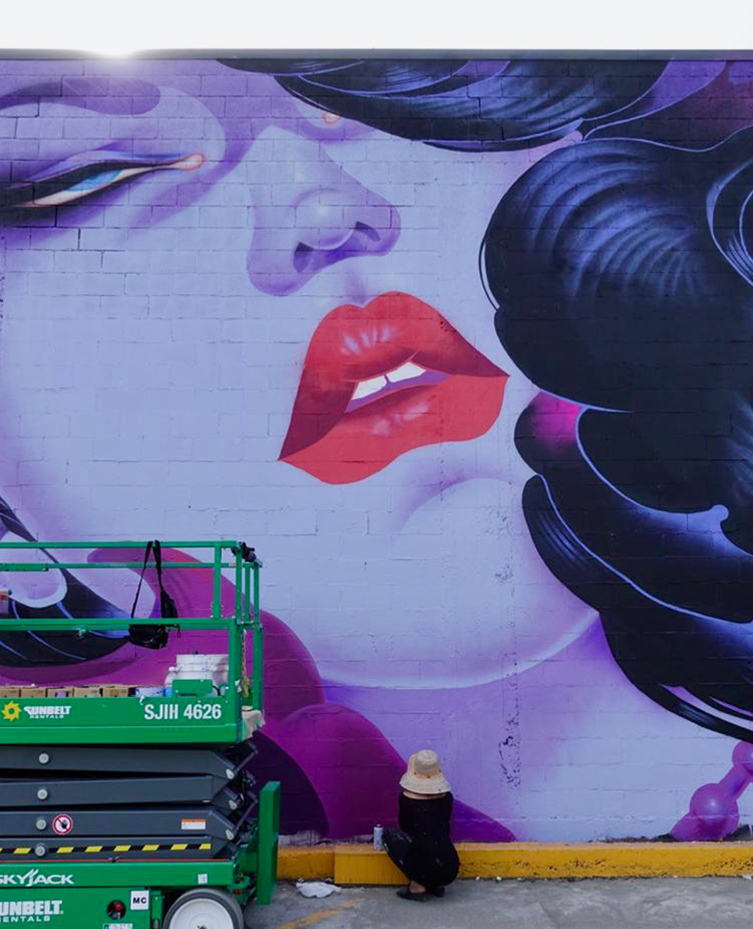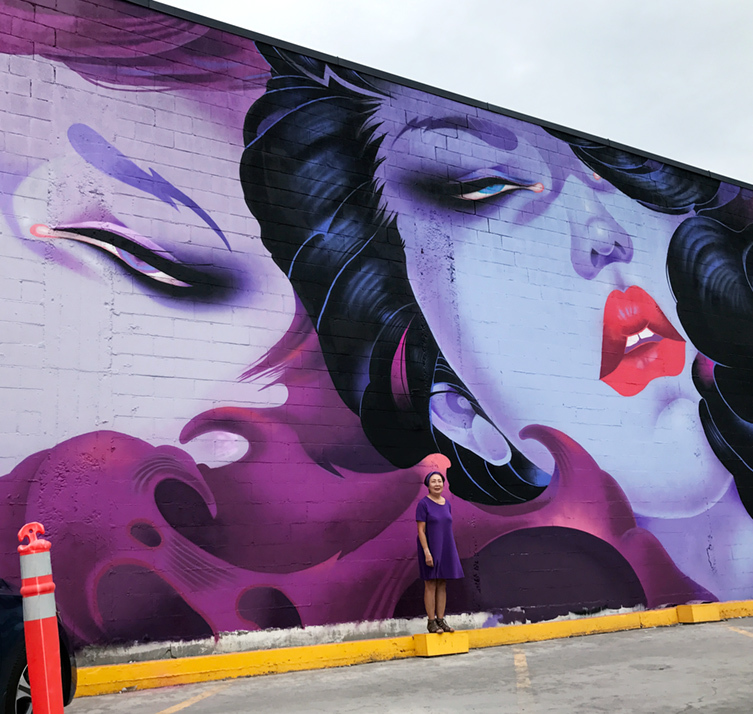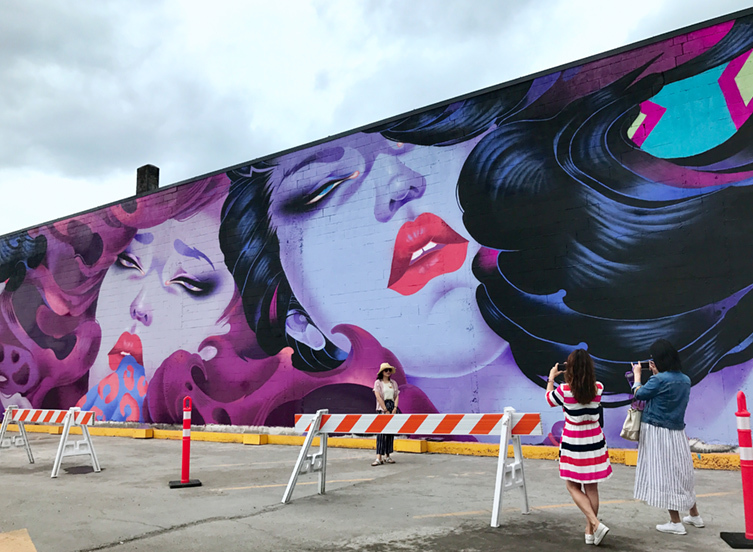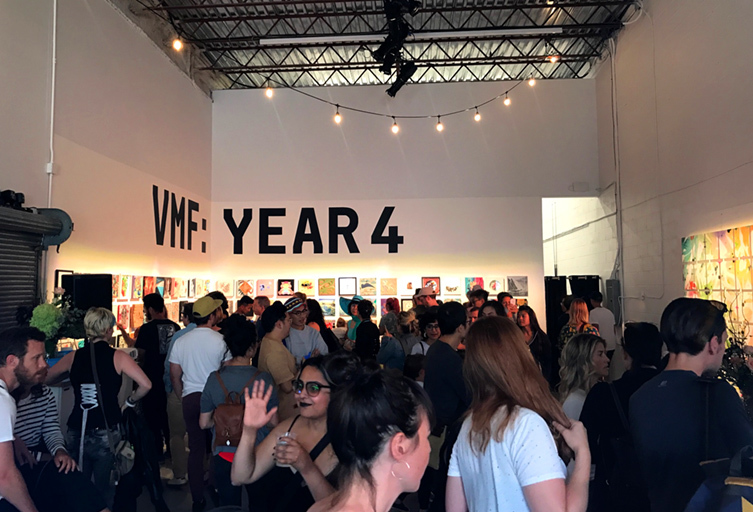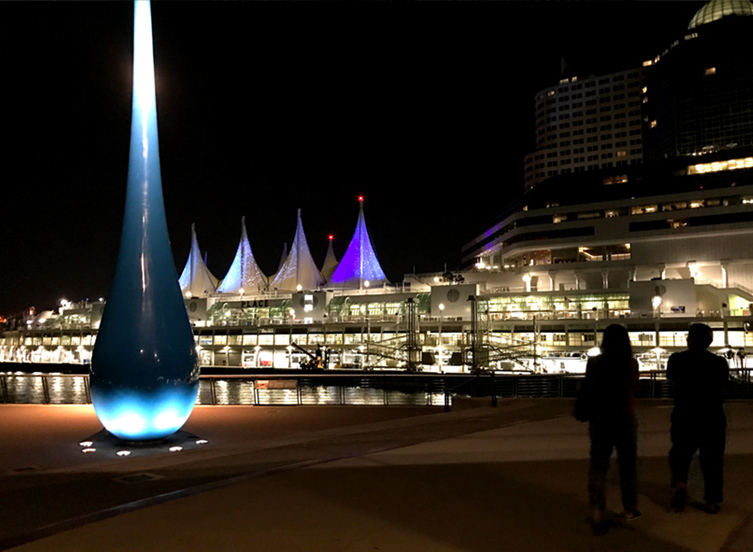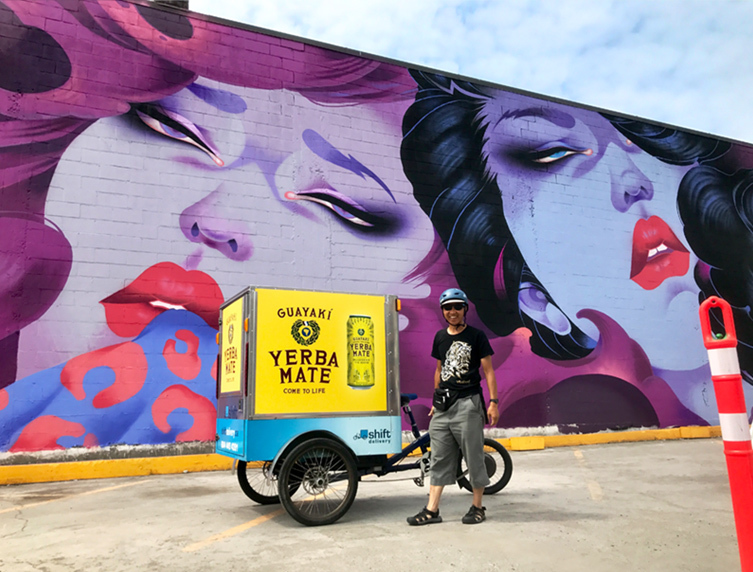 Thank you for everythings!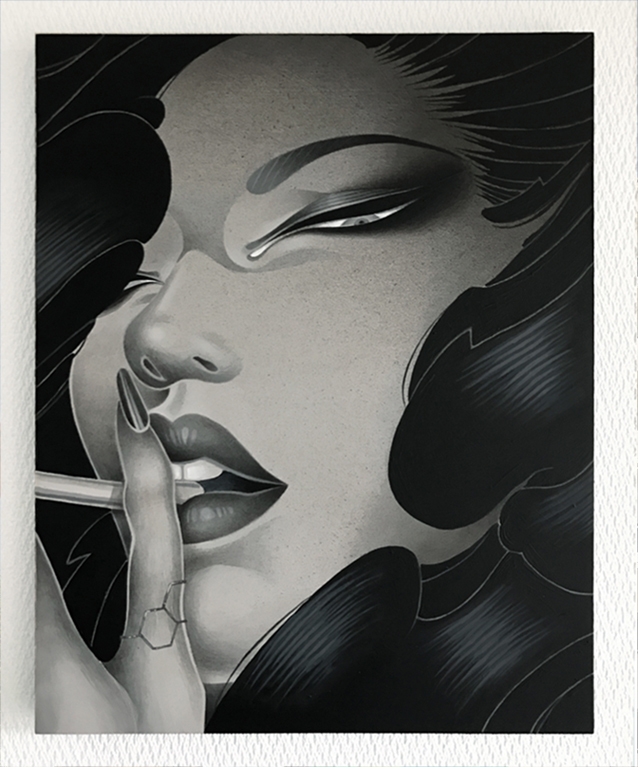 I join to "VANGUARD" group exhibition at the
Outre Gallery
in Melbourne Australia.
The shows opening night is August 2nd. Period/Aug 2th - 16th.
This time,I submit original acrylic painting piece.

This monochrome piece name is "IZUMI".I'm very glad to joining this show.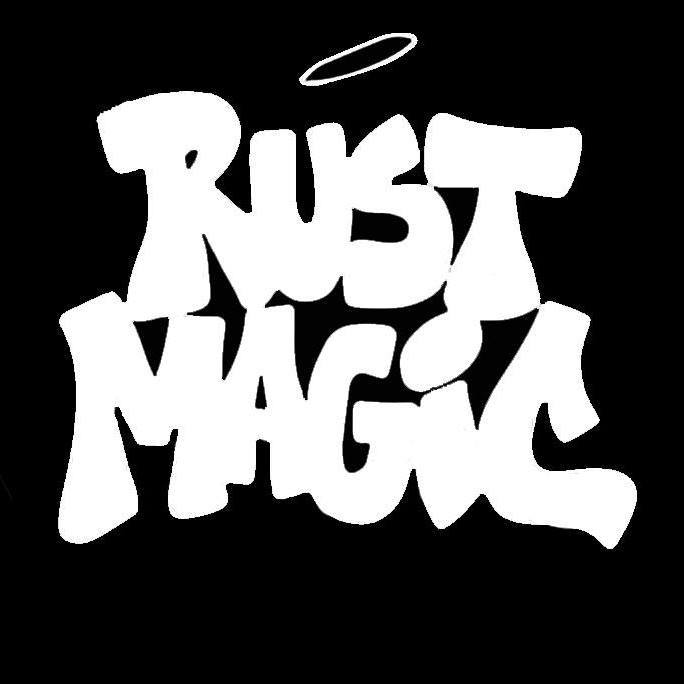 I'm going to go to the RUST MAGIC of Edmonton after vancouver soon!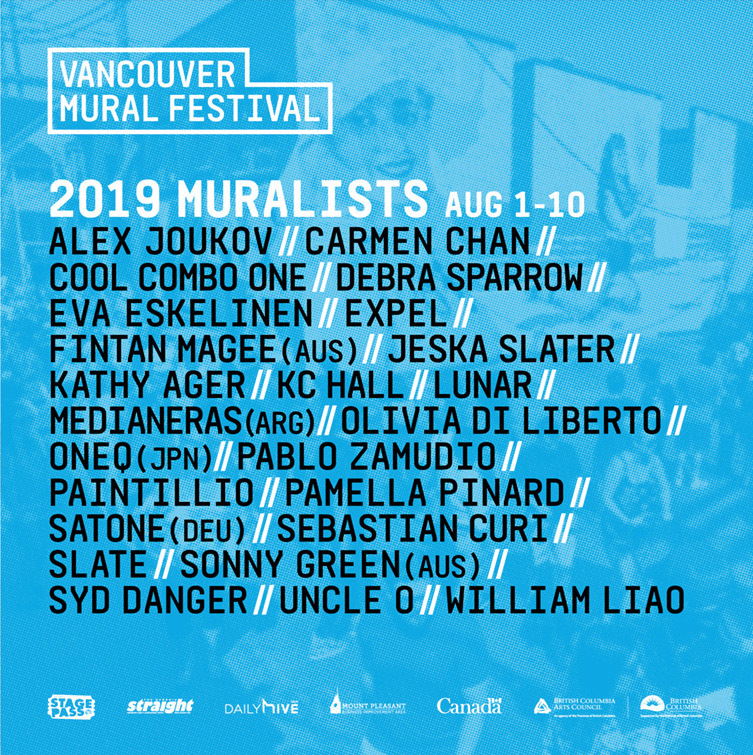 I'm going to go to join to the Vancouver Mural Festival soon!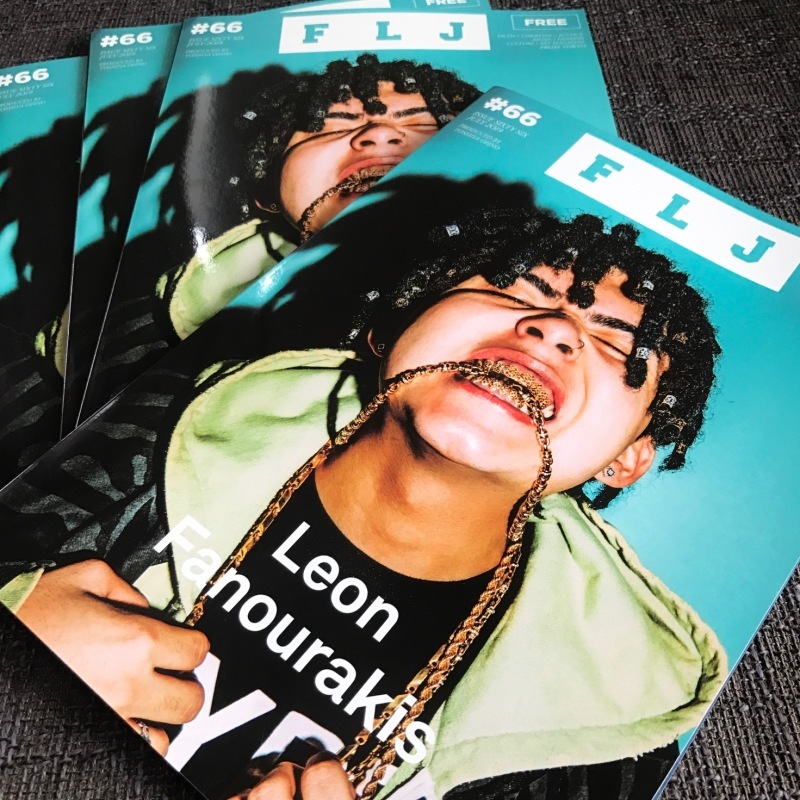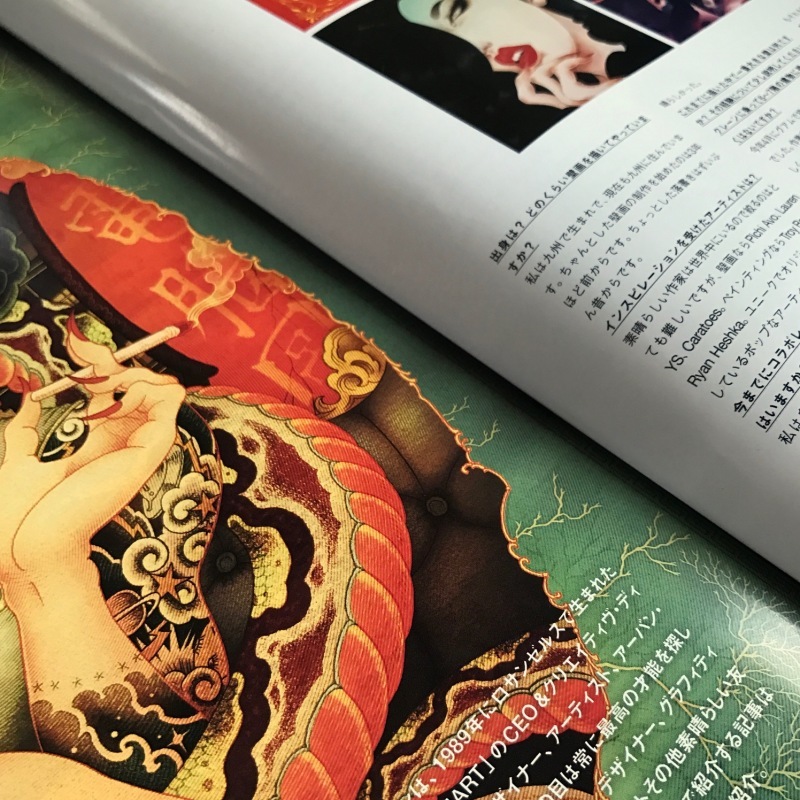 My short interview by Ash Hudson is published to "FLJ magazine #66".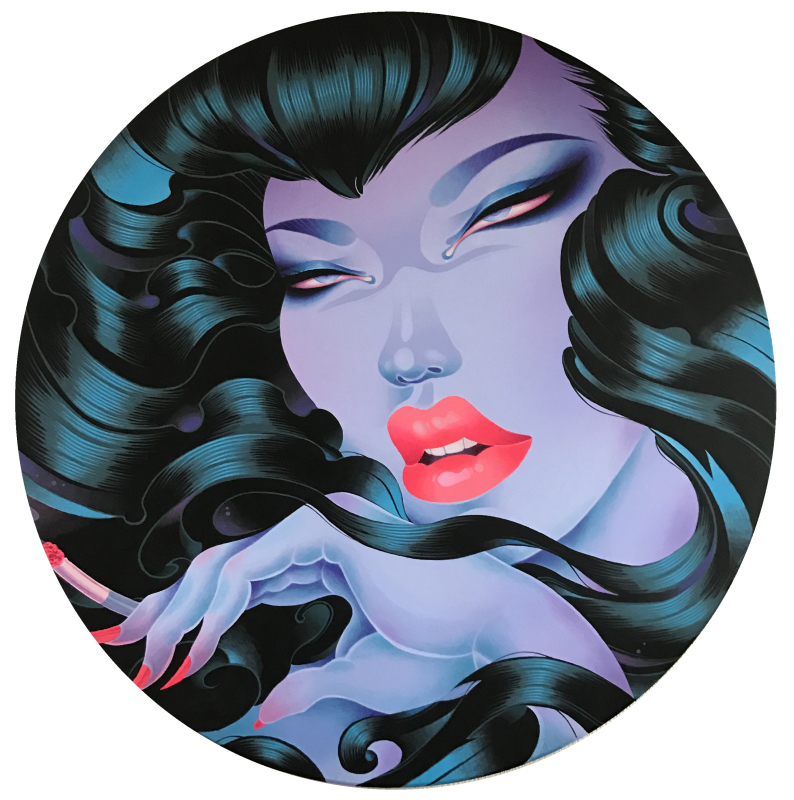 Opening party will be open Jun 21th 6pm.
This time,I submit original acrylic painting piece.I can't wait to open the show!
D*Face / Martin Whatson / ONEQ / Hua Tunan / Cloak work / Banksy
Title: KURENAI-BLUES/Size: diameter 35.5 × 0.4/Materials:acrylicpaint on wood panel
ask to email---info@gypsyeyestokyo.com