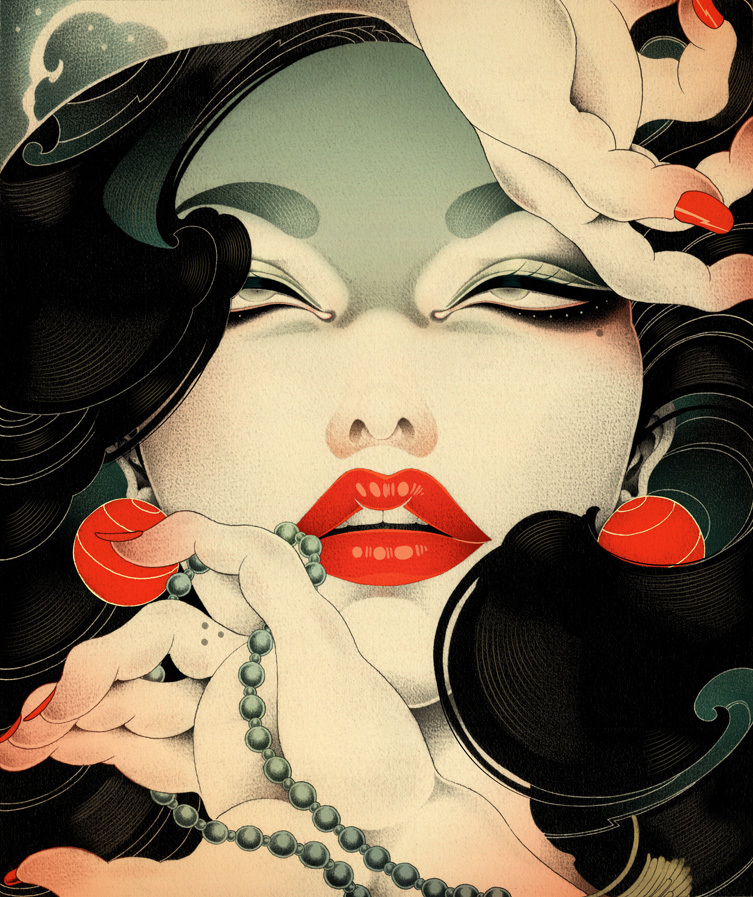 seze:16" x 20"/ edition of 60
Start to sell day:17th August 2017.
From:The People's Printshop
"KANRO" prints will be started to sell by The People's Printshop from this Thursday at 1PM.
This piece is my favorite one. please check The People's Printshop's web site!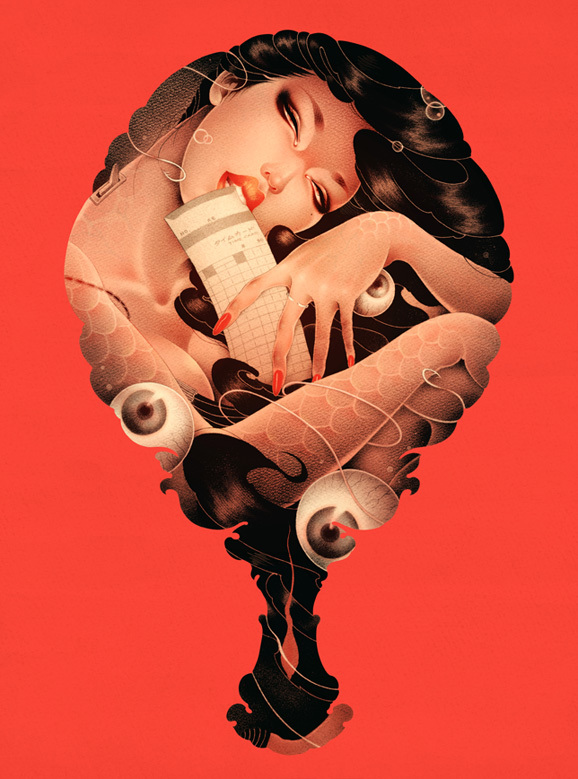 New limited edition print "part-timer mermaid" will start to sell
"part-timer mermaid"
shape of hand mirror,keyhole,vagina,placenta.
mermaid in underwater and fish hook.
This mermaid has a switch.
A lot of eye balls and brand-new time-card.
These are female's symbols and metaphors.
"NSFW" - a group exhibition
Featuring over 40 artists, NSFW explores sex and sexuality
from the female and femme perspective.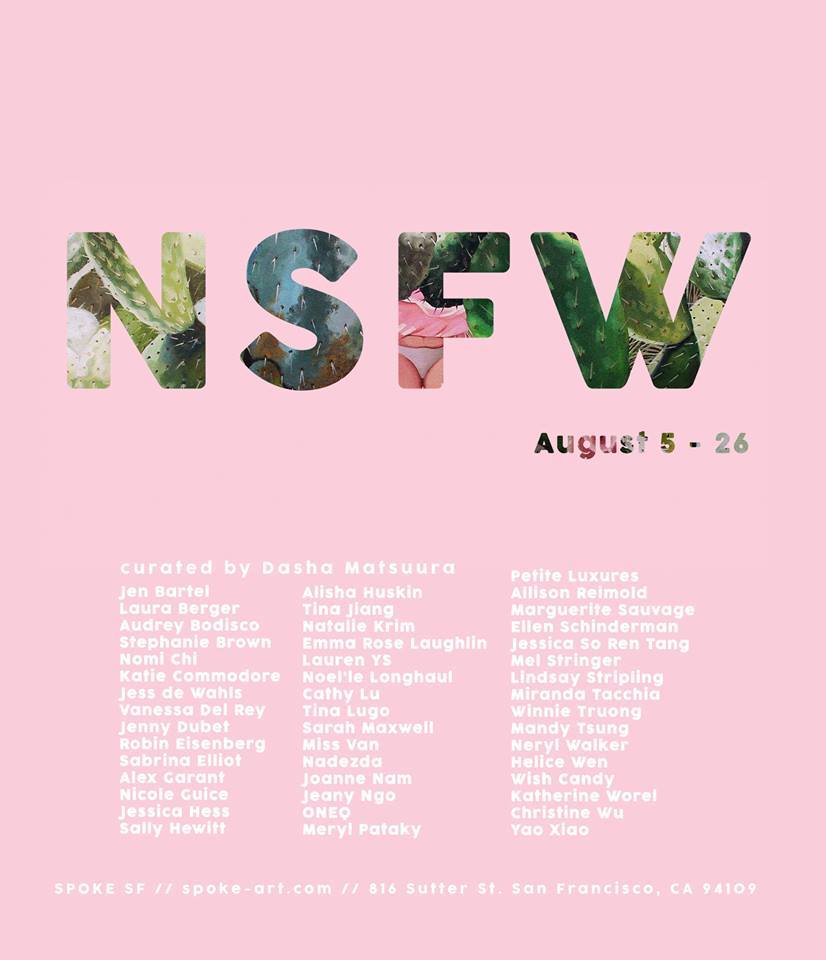 "NSFW" - a group exhibition
curated by Dasha Matsuura at Spoke Art Gallery at SF/August 5 - 26th
Opening Reception: Saturday, August 5th, 6 to 9pm
Featuring over 40 artists, NSFW explores sex and sexuality from the female and femme perspective.
Jen Bartel | Laura Berger | Audrey Bodisco | Stephanie Brown | Nomi Chi | Katie Commodore | Jess de Wahls | Vanessa Del Rey | Jenny Dubet | Robin Eisenberg | Sabrina Elliott | Alex Garant | Nicole Guice | Jessica Hess | Sally Hewett | Alisha Huskin | Tina Jiang | Natalie Krim | Lauren YS | Noel'le Longhaul | Cathy Lu | Tina Lugo | Sarah Maxwell | Miss Meatface | Miss Van | Nadezda | Joanne Nam | Jeany Ngo | ONEQ | Meryl Pataky | Petite Luxures | Allison Reimold | Emma Rose Laughlin | Marguerite Sauvage | Ellen Schinderman | Jessica So Ren Tang | Mel Stringer |Lindsay Stripling | Miranda Tacchia | Winnie Truong | Mandy Tsung | Neryl Walker | Wishcandy | Kathrine Worell | Yao Xiao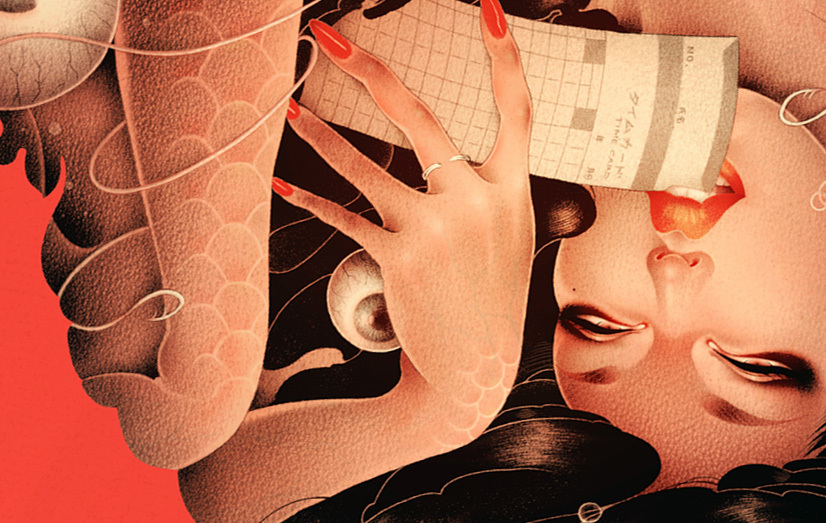 I have joined this show as a limited art prints.This show will be started soon.
Please check details to Spoke Art Gallery!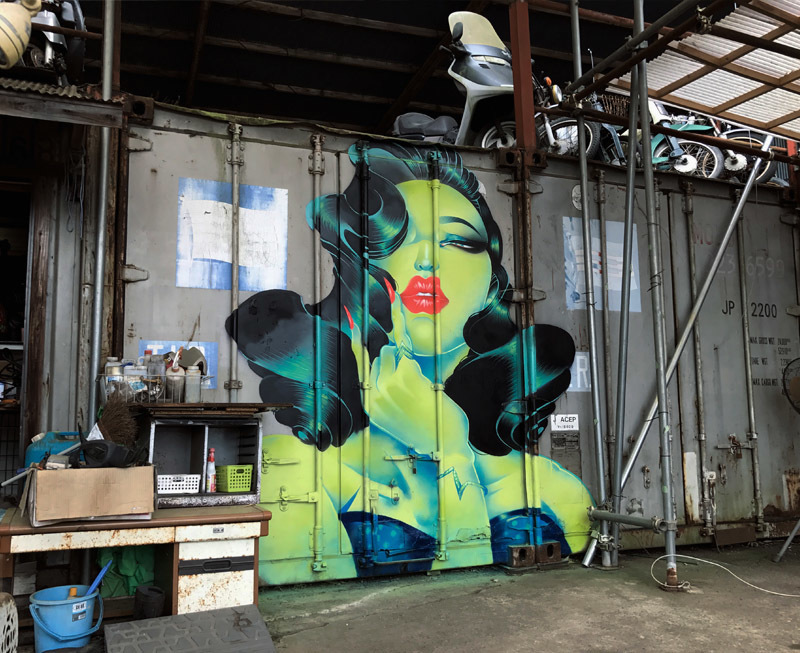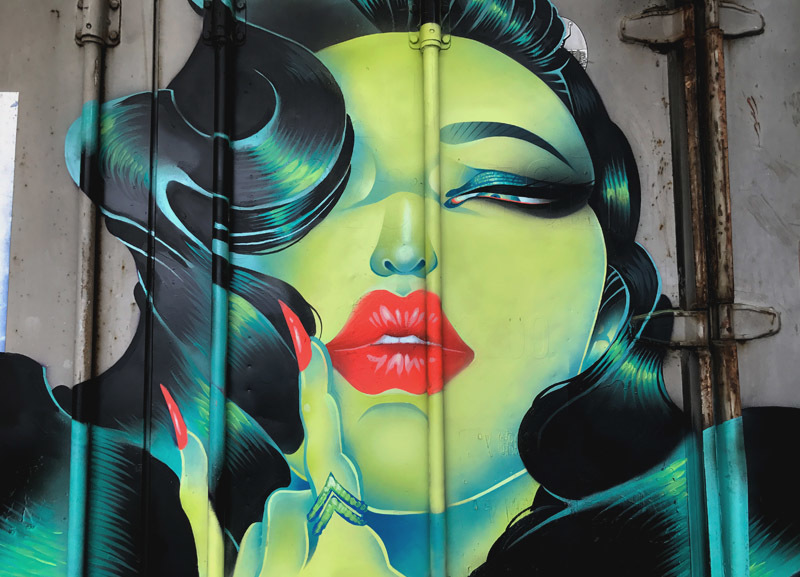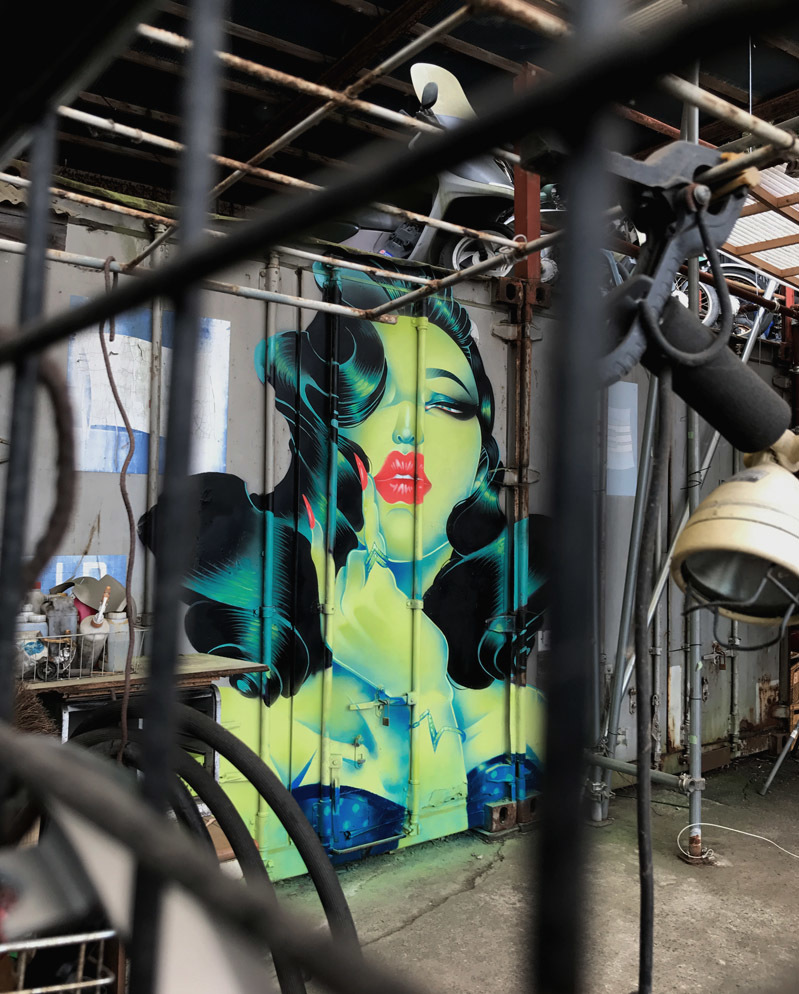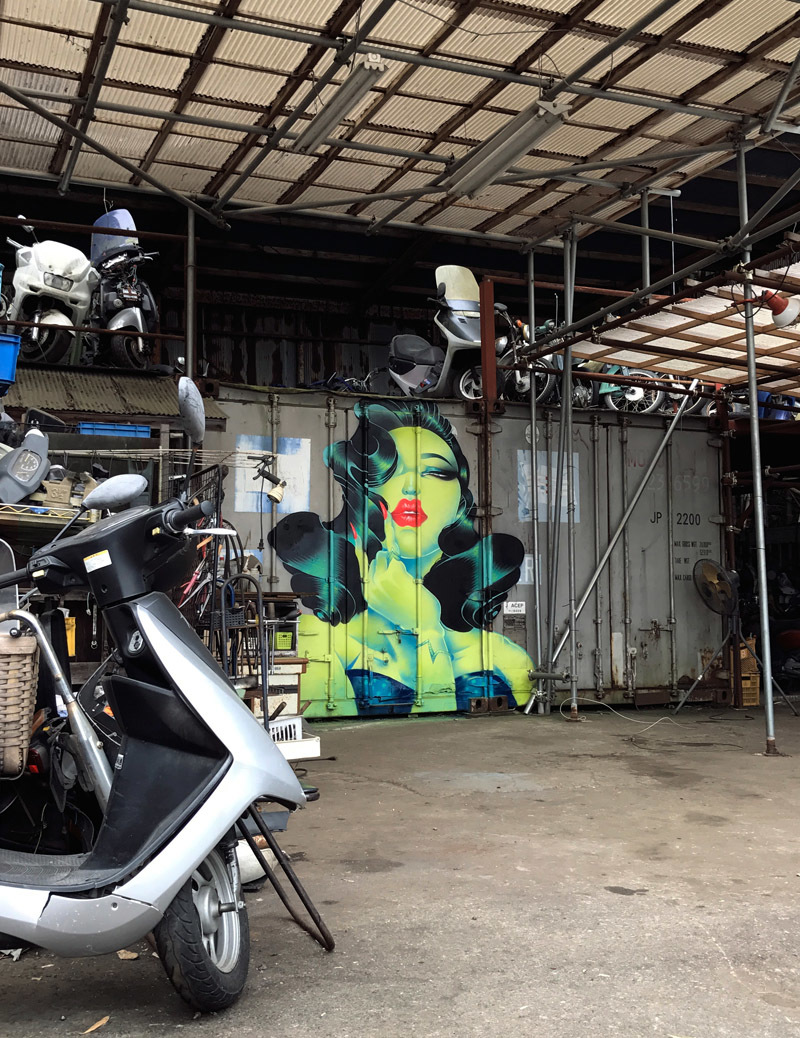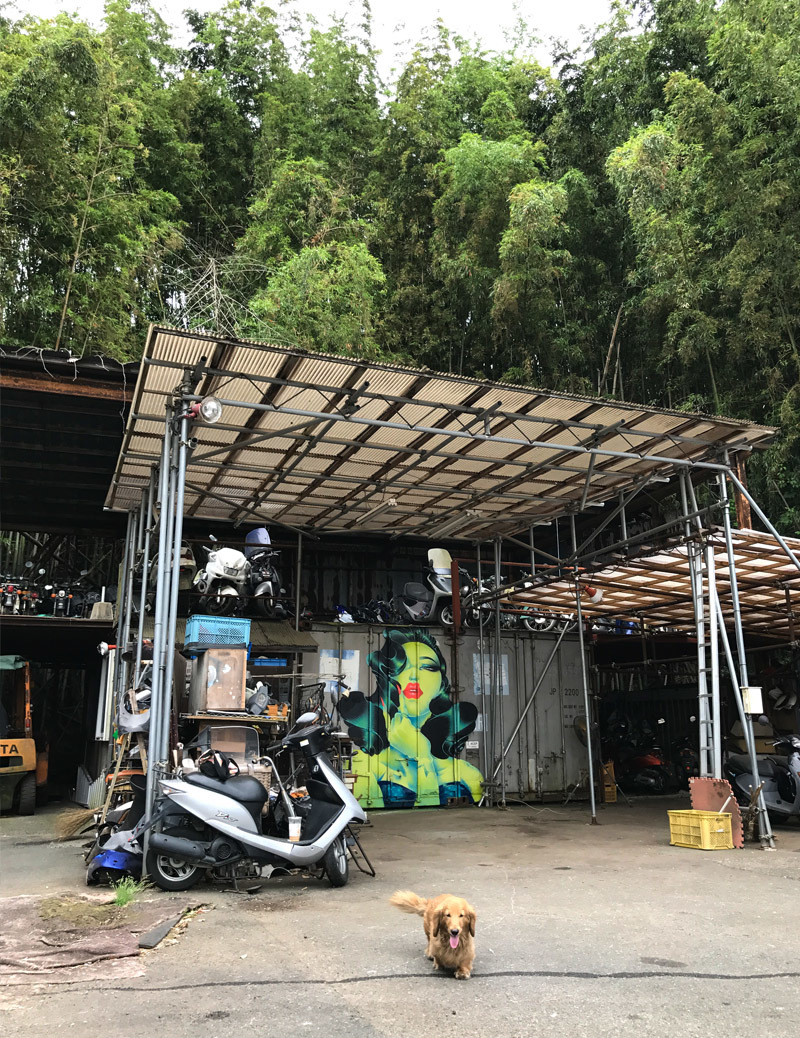 Scrap motorbike spot, bamboo forest color
along prefectural road route 31

A interesting old man has been collecting many scrap motorbike to this spot.
He told me a lot of interesting story about Showa of Japan.
I was writing this mural with his dog while hearing his story.
Around here is beautiful and I could relax because bamboo forest.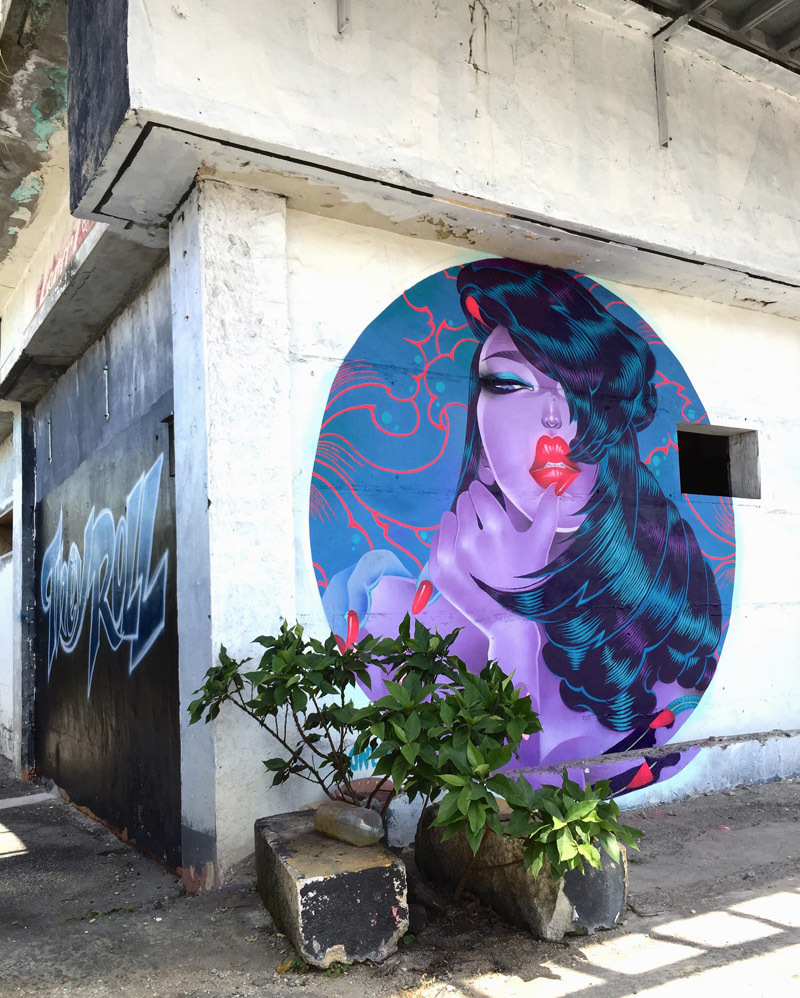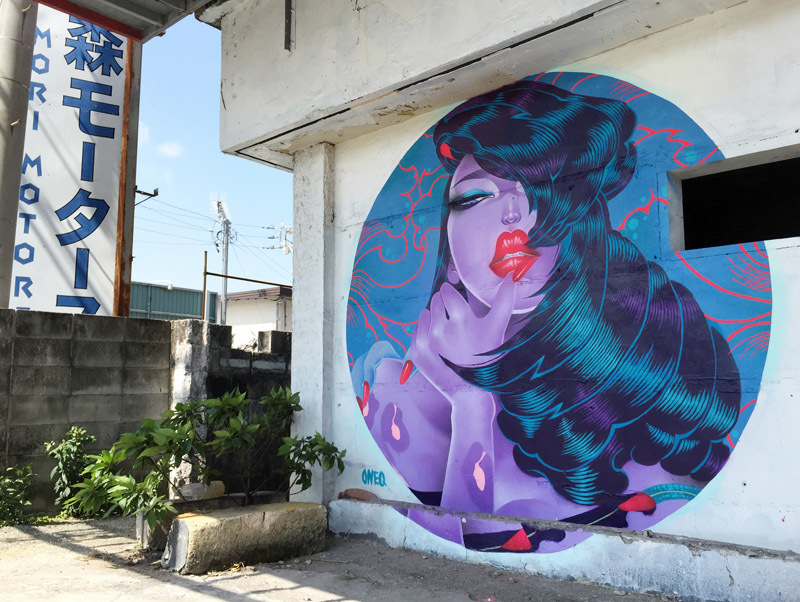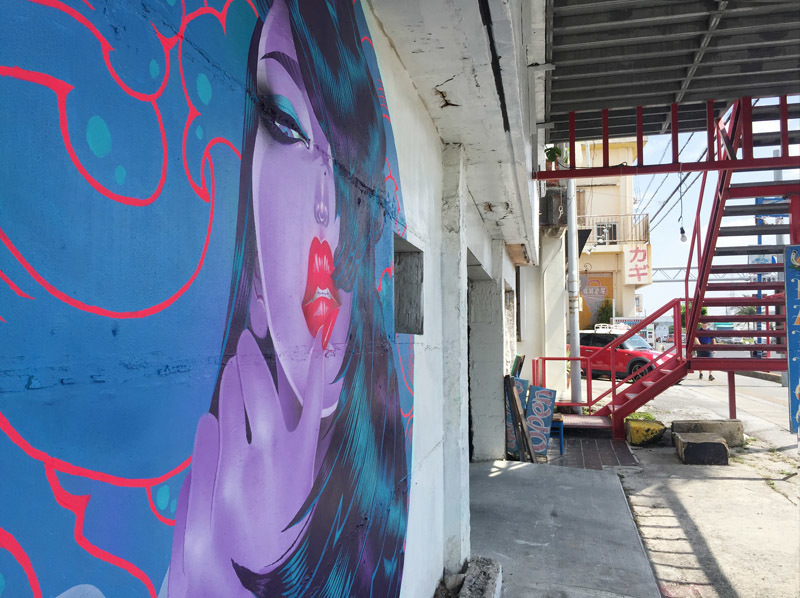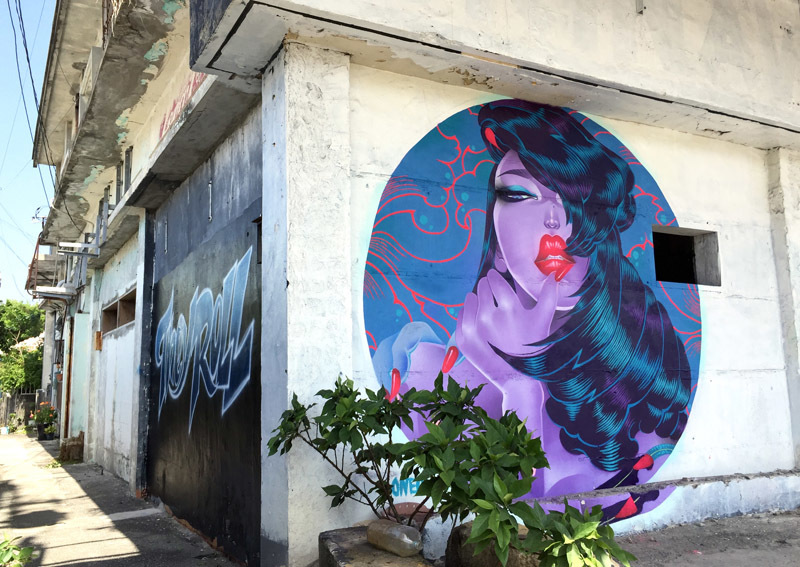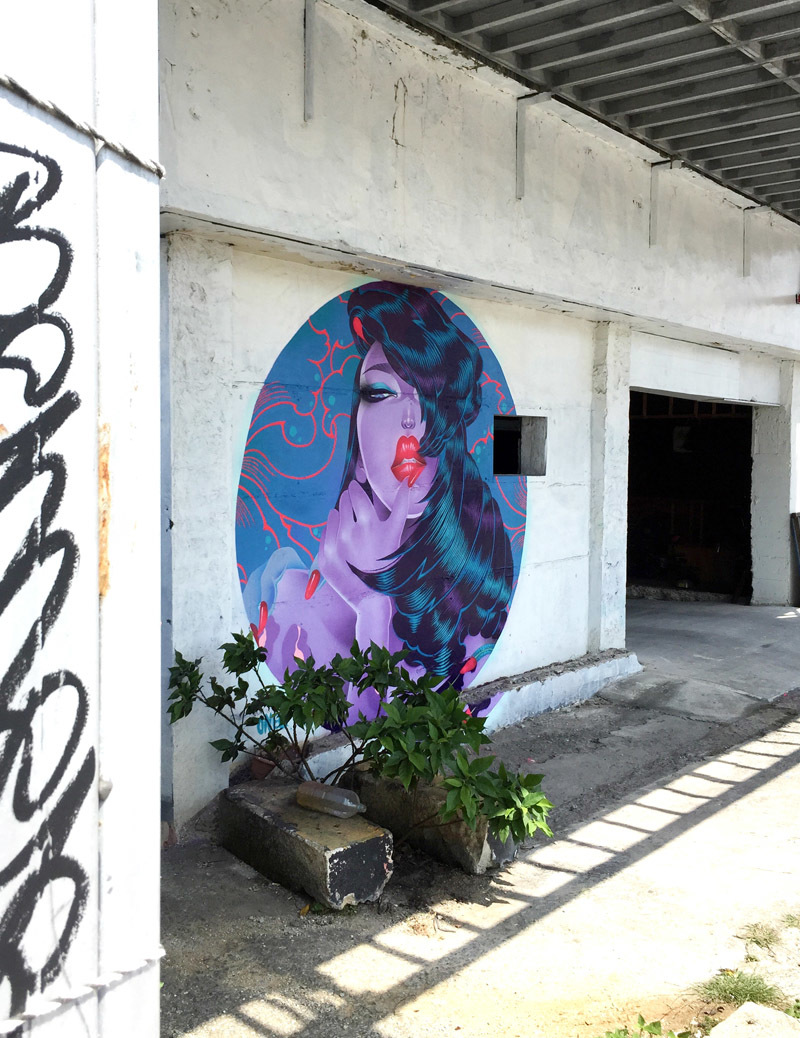 Okinawa/Chatan/along national route 58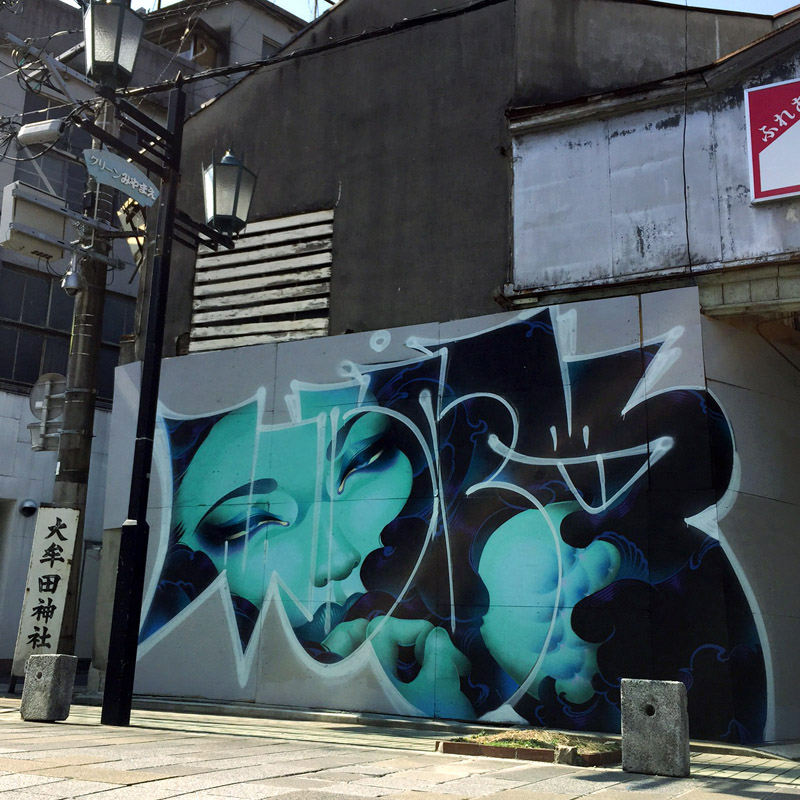 ONEQ and
VERYONE
drew new mural in Omuta as a collaboration .
This very old street is so awesome! If you visit Omuta,let's find this!
Omuta/Furenai-Shin-Ginza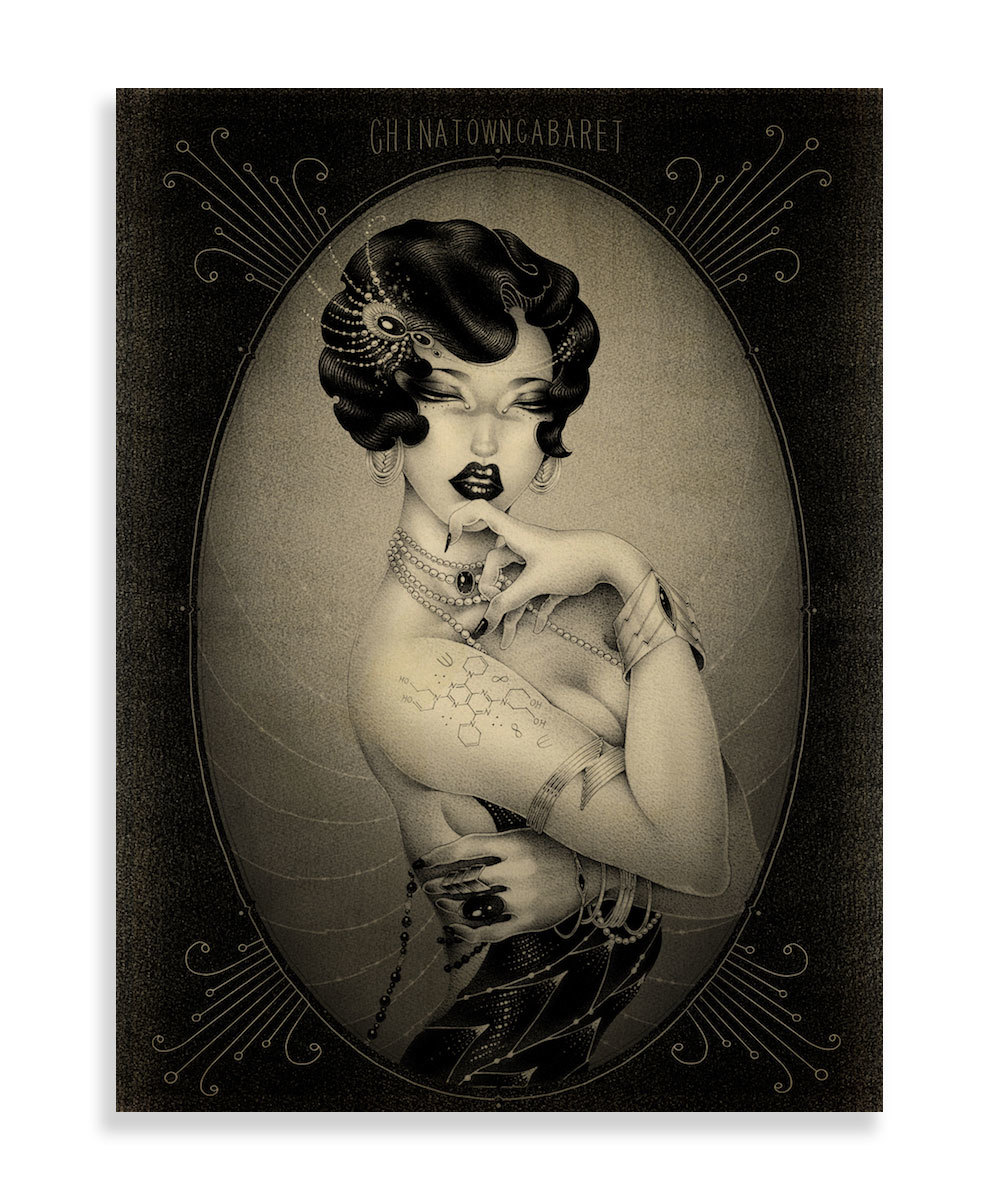 My new print, 'Chinatown Cabaret' is now available from Spoke Art gallery.
プリント限定50枚「チャイナタウンキャバレー」は、スポークアートギャラリーへ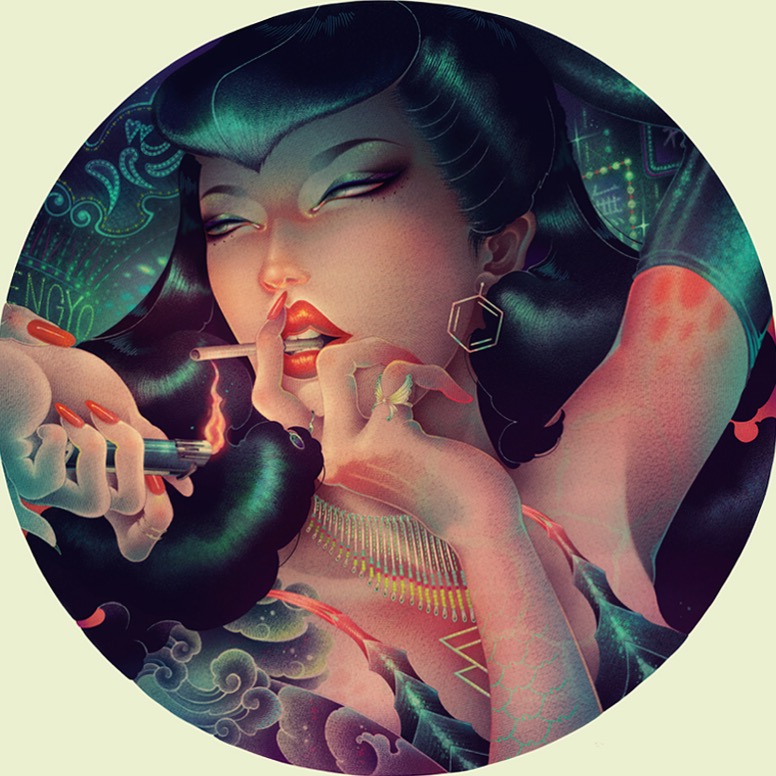 The 6th Annual Supersonic Invitationall
Curated by Zach Tutor

Opening Night Reception : Saturday, January 7th 6-9pm
On View : January 7th - 28th, 2017
Participating artists include:
Rebecca Mason Adams, Daliah Ammar, Brett Amory, Tom Bagshaw, Kelsey Beckett, Syd Bee, Lauren Brevner, Peter Chan, Sam Wolfe Connelly, Haunted Euth, Alex Garant, Andrew Hem, Michael Howard, Allan Innman, Sarah Joncas, Erik Jones, Steve Kim, Kit King, So Youn Lee, Adam Lister, Scott Listfied, Alessandra Maria, Soey Milk, Oda, Tim Okamura, Kip Omolade, ONEQ, Ozabu, Joel Daniel Phillips, David Rice, Sail, Tatiana Suarez, Glennray Tutor, Henrik Uldalen, Edwin Ushiro, Dorian Vallejo, Roos van der Vliet, Casey Weldon, Lauren YS, Zoltron
--------------------------------------------------------------------------------------------------
I have joined to the 6th Annual Supersonic Invitational at
Spoke art gallery
in New york also this year. I'll exhibit a art print work. This name is "Noctiluca".If you like,Please come visit!
--For purchasing inquiries please contact to the Spoke Art Gallery--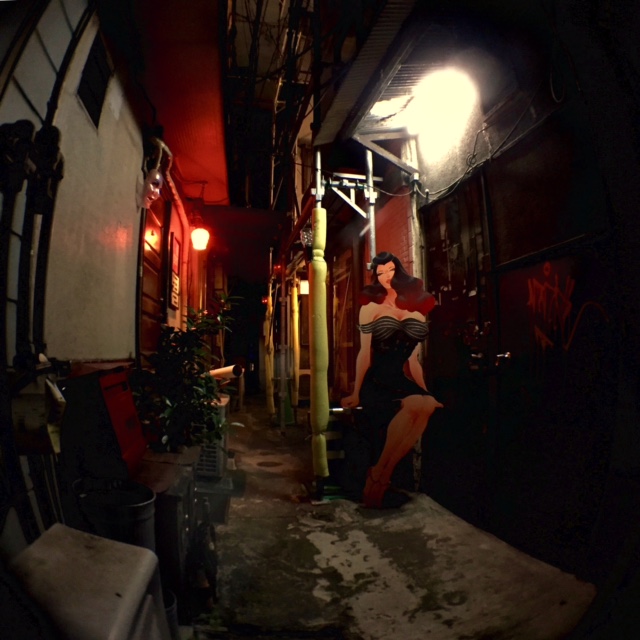 I made pinupgirl bord of life-size by acrylic painting the other day.
If you want to meet to her,please try to find around the Nishiginza-street in Kumamoto city.
She has sitting next to a bar midnight.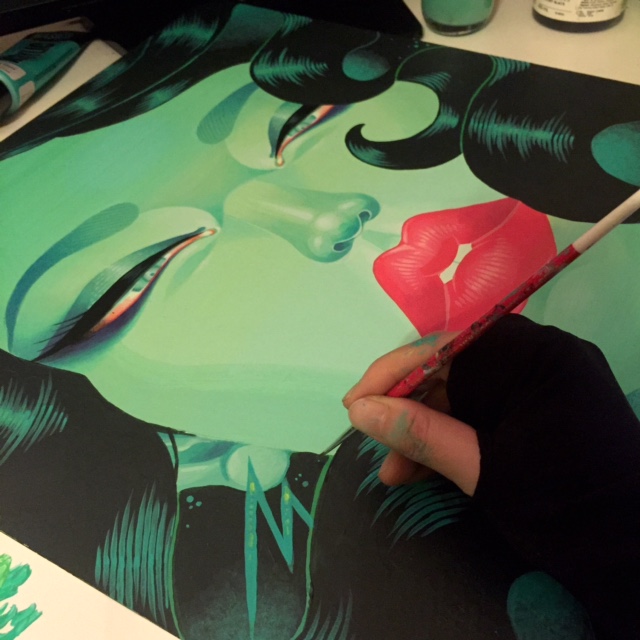 Recently I have been expermenting how to acrylic painting.
It's so fun to me because so difficult...!