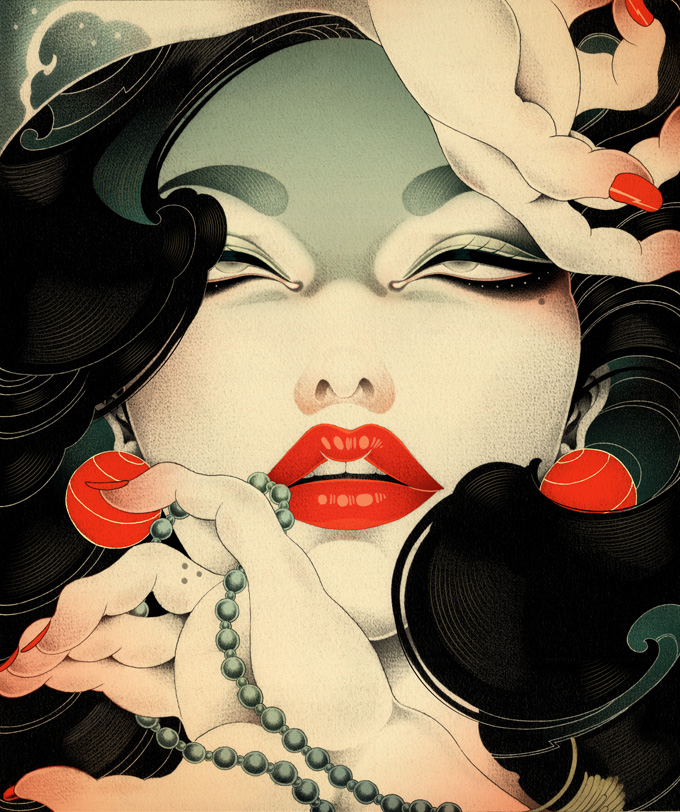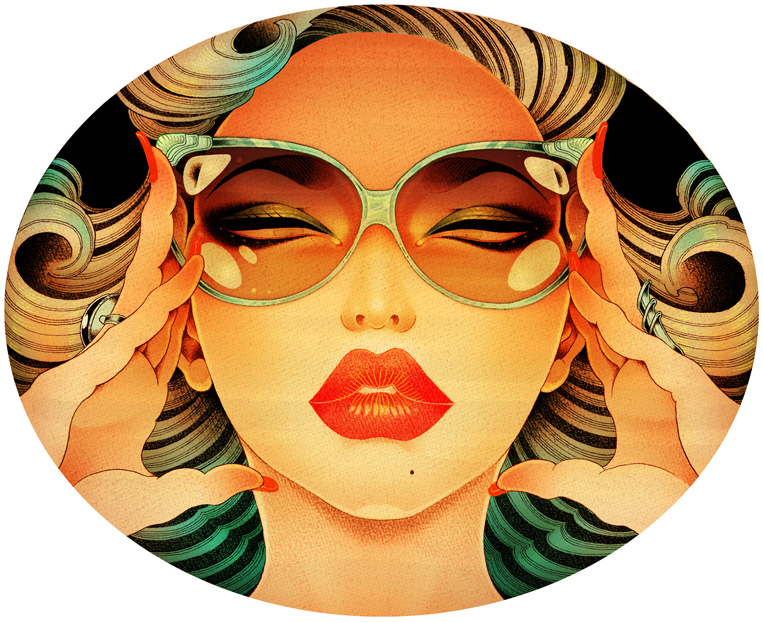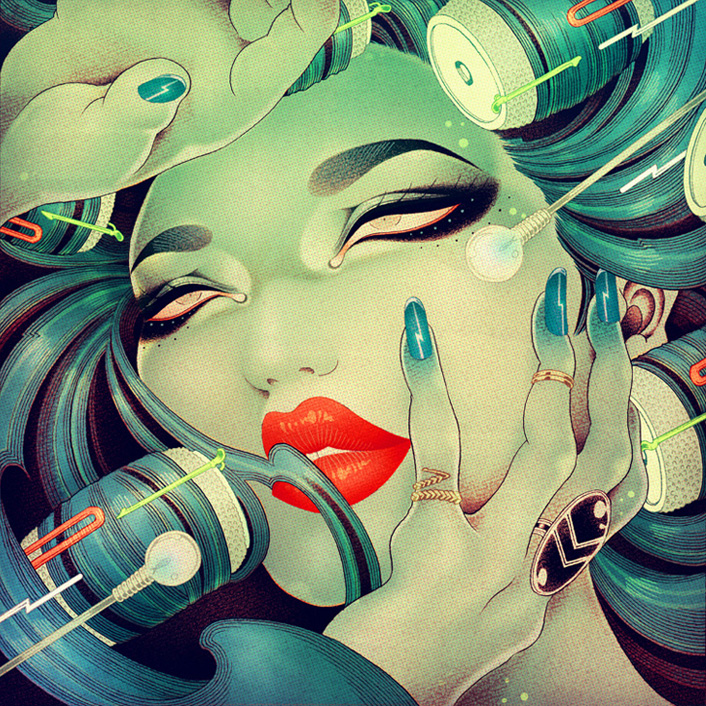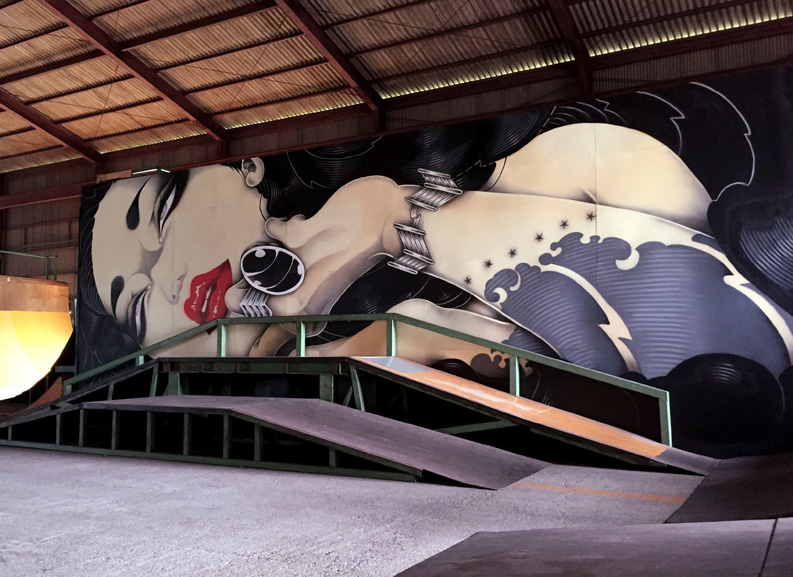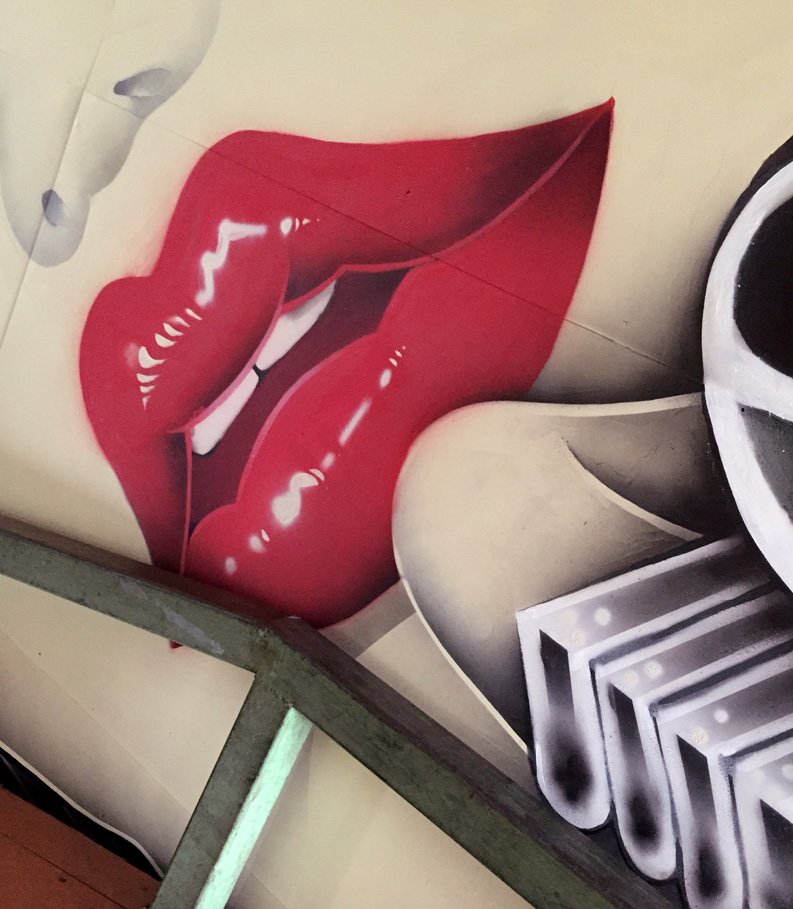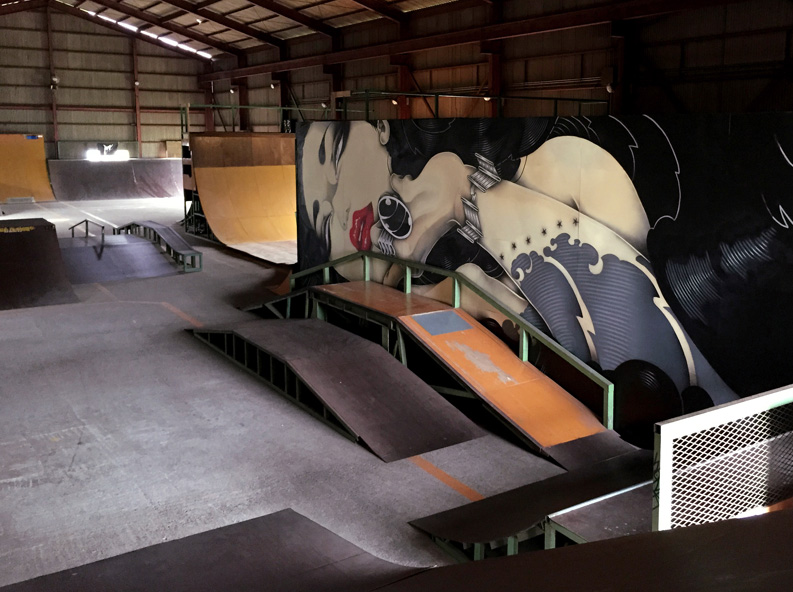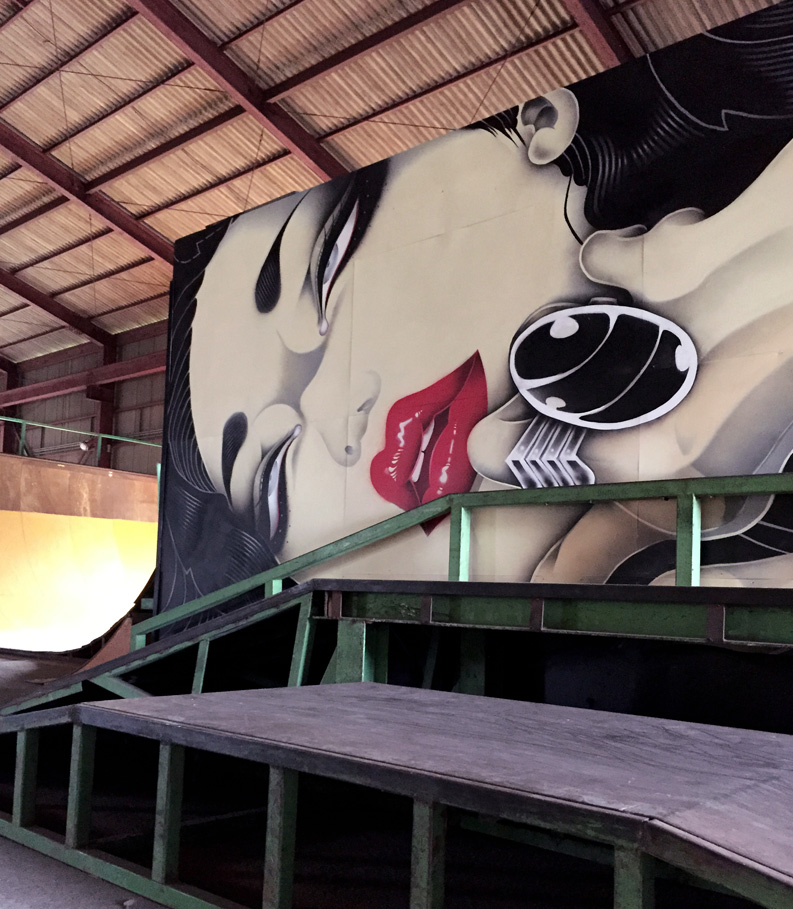 The "Waiting" started to selling prints by
The people's Print shop
.
Prints size/18" x 24"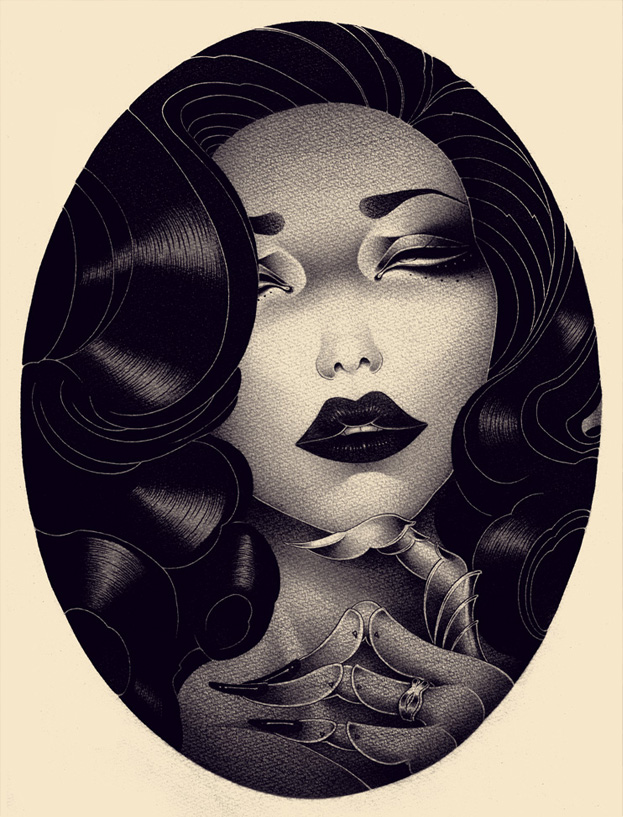 If you would like to get it,Please check
this page.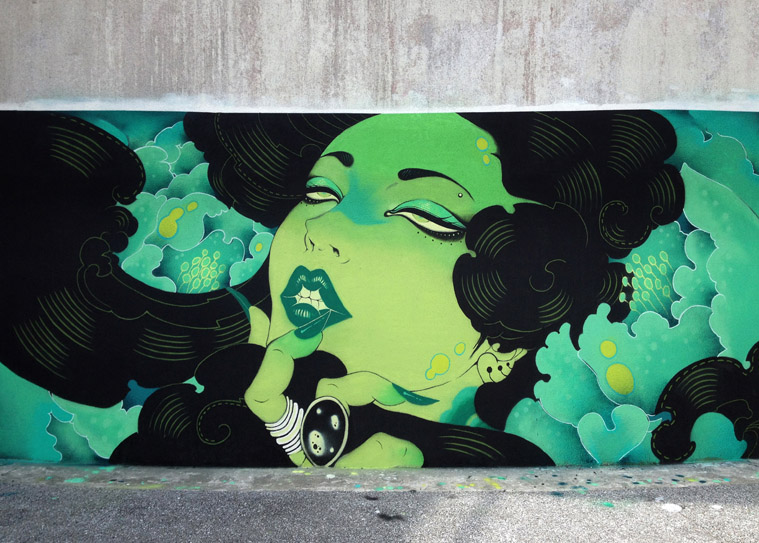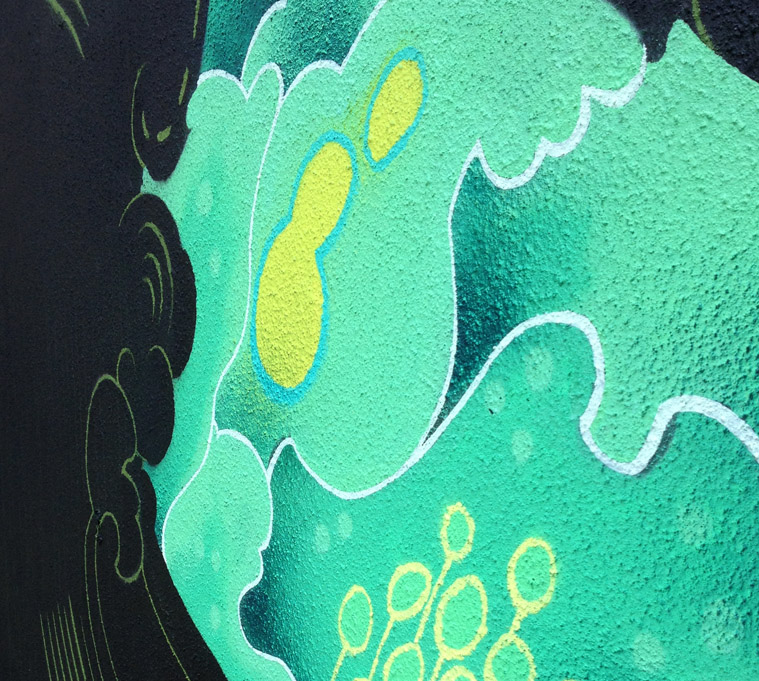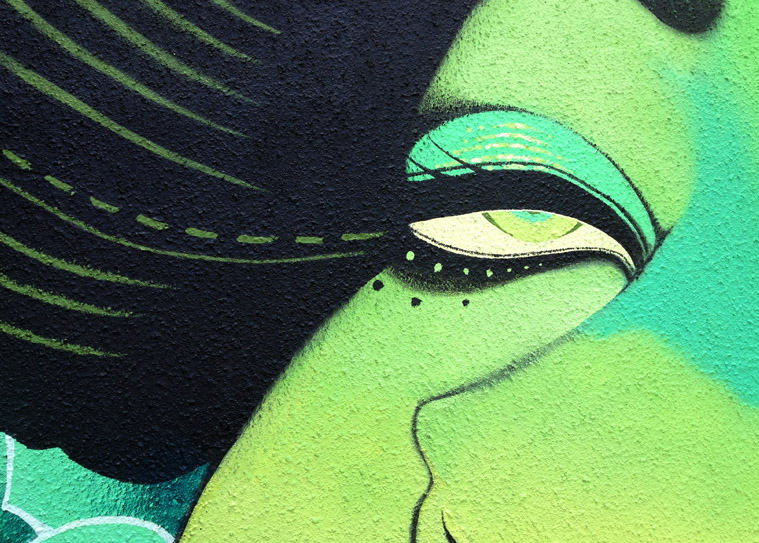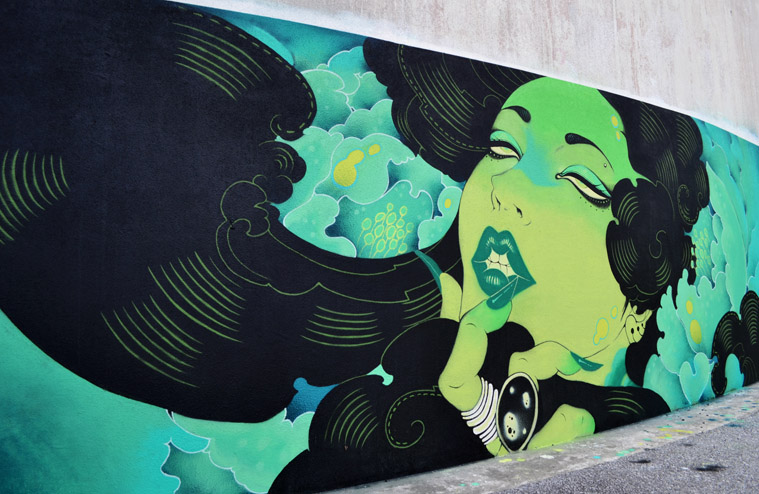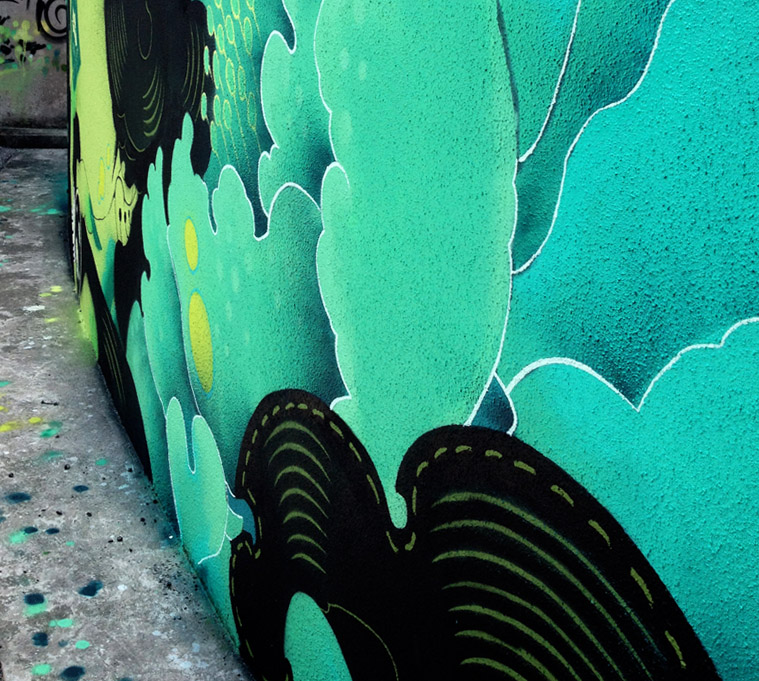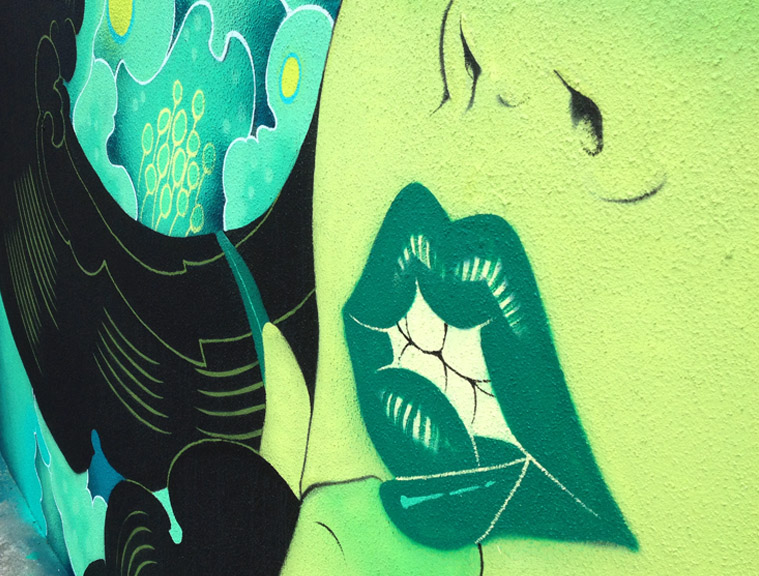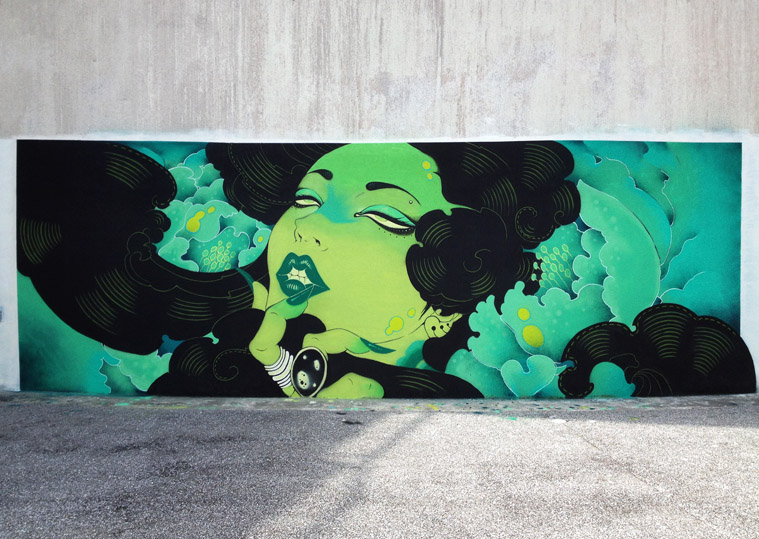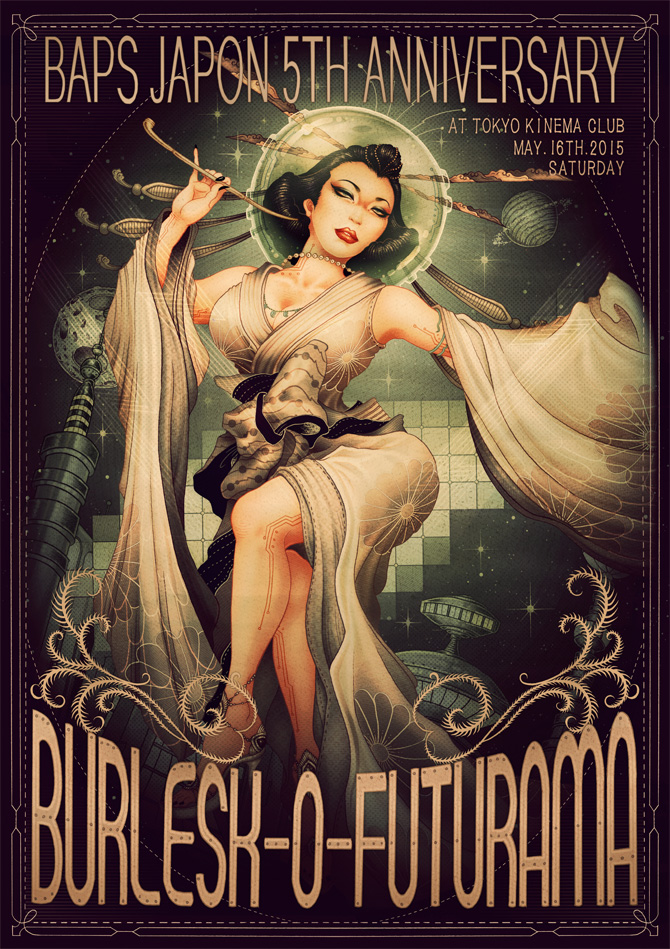 I drew the new pinup poster of the Burlesk-O-Futurama of
BAPS JAPON
's 5th anniversary event.
This event poster of A1 size will sell at the venue the day.
I might go to the Burlesk-O-Futurama at that day.
I'm looking forward to it!
---Details---
Burlesk-O-Futurama Event/offical blog
BAPS JAPON Twitter
Pinup model /
Erochica Bamboo
of Japanese burlesque dancer.
Pinup photo from the
Atelieri O. Haapala
今回、BAPS JAPON・5周年記念イベントのメインビジュアルを描かせて頂きました。
モデルは今回"Burlesk-O-Futurama"にも出演されているるErochica Bambooさんです。
当日会場でA1サイズのイベントポスターもブースにて販売します。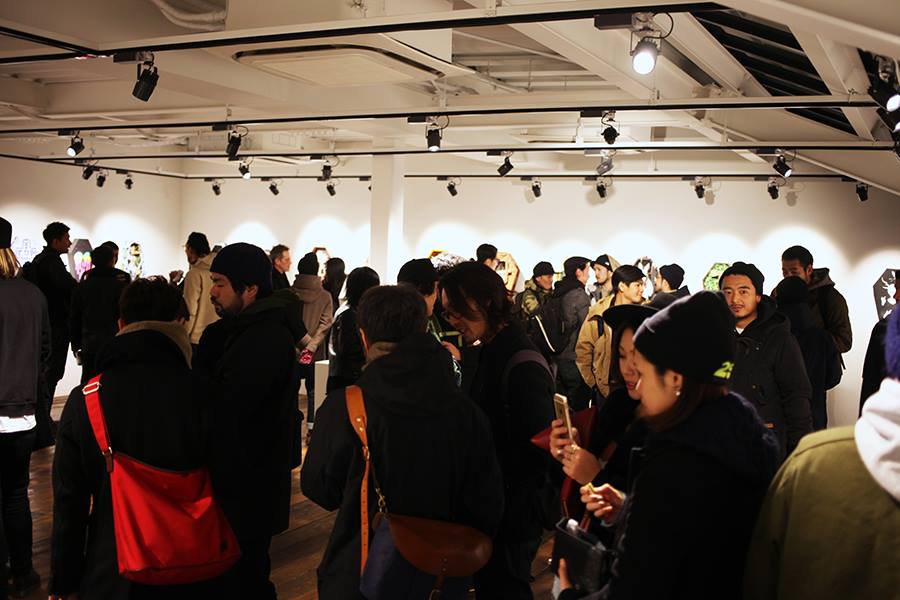 I went to WAG gallery in Tokyo for to join the Boxes of Death 5.
It was just only one day's very rare and awesome show!
Thank you for coming!
This photo by
MAD BUNNY
.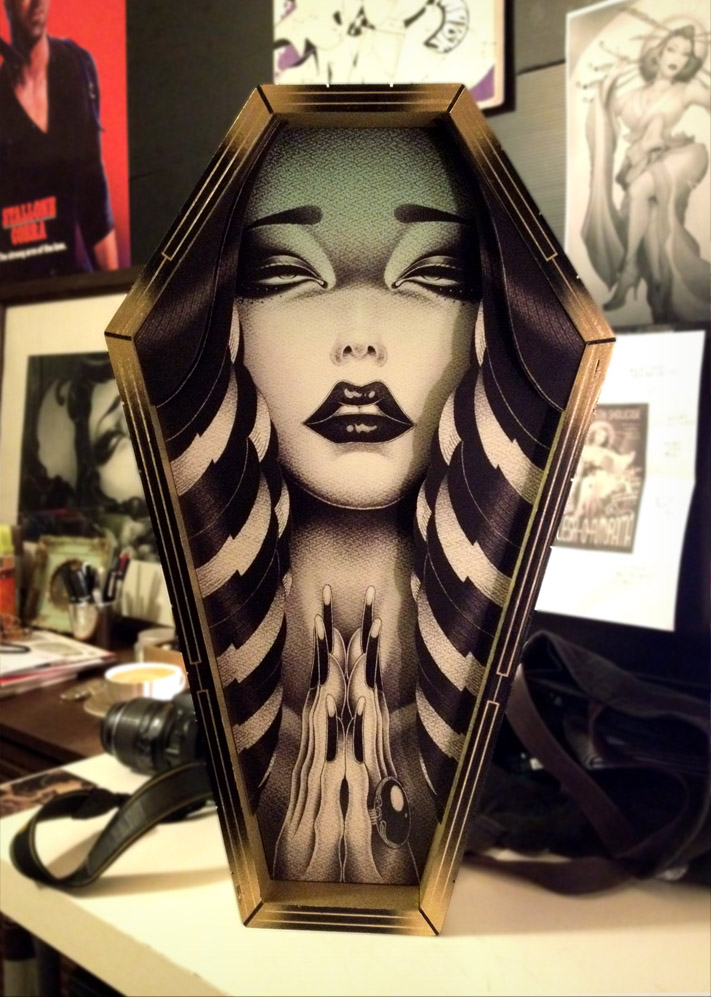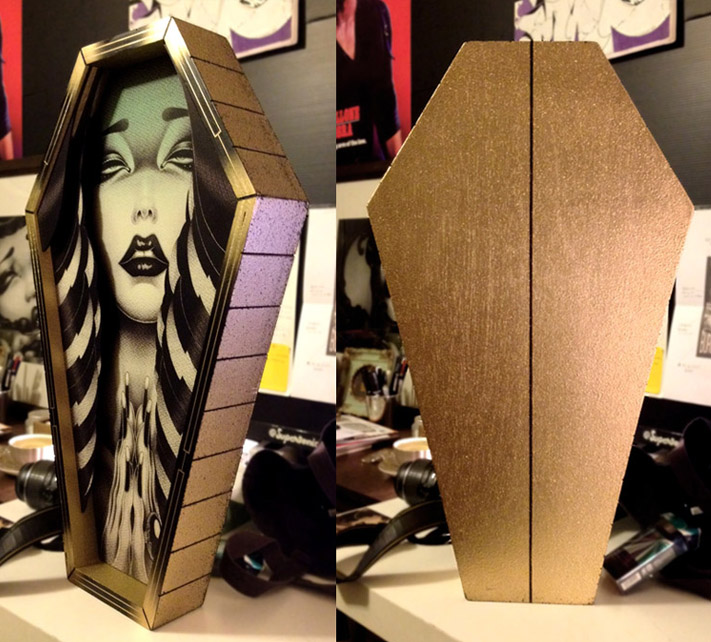 If you would like to buy this ONEQ's original death box,you can buy yet!
This my box's price is $1300. It's only one.
Please contact
ONEQ's face book page
.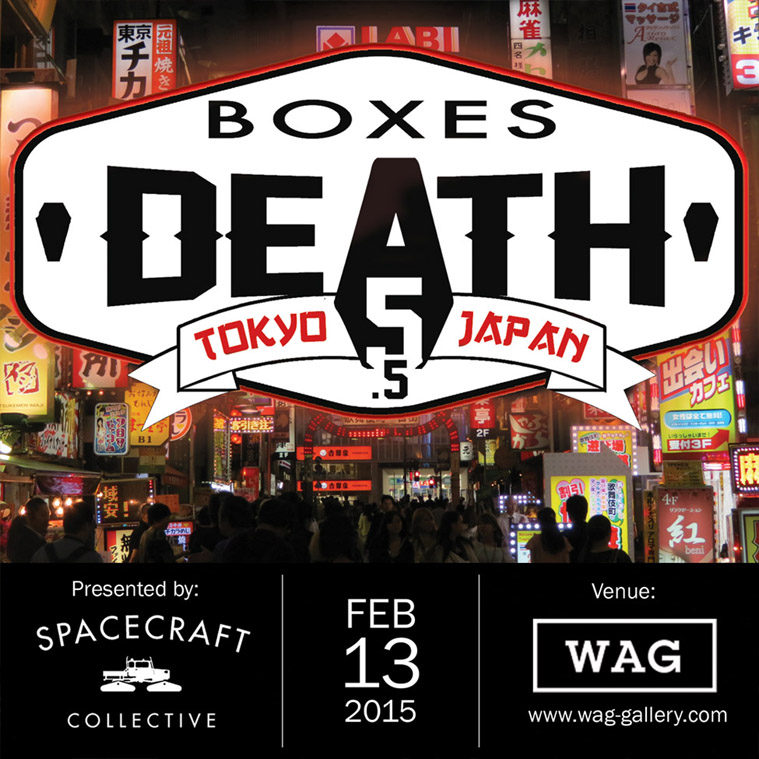 Boxes of Death 5 at the
WAG gallery
in Tokyo at next week.
on Friday,February 13th, 2015.
This time,I made the cubic work of box for the first time.
So,Making to work of box was very fun.
I'm looking forward to seeing many awesome death boxes at Japan!
About of the Boxes of Death
Boxes of Death is an art exhibition where 50 artists are each given their own coffin to do with what they want. The idea spawned from Kane Quaye, a famous coffin maker from Africa. His philosophy was that a coffin should not just be a pine box, but something that represents the person inside and their life. Each artist in the show uses the same coffin canvas format to create their own artistic statement surrounding the preconceived notions and ideas of the coffin shape. The people in the show have a chance to step out of their comfort zone and faced with the idea of death, react to it.
The result is a visually compelling installation contrasting repetition and individuality. Boxes of Death showcases artists from the farthest reaches of the continental US as well as some international artists and highlights an incredibly diverse range of creative backgrounds.
Sponsored by Rudy's and
Juxtapoz
, co-curated by
Roq La Rue
, the 2014 Boxes of Death tour show has grown to include 50 artists and has evolved into a four stop tour. The artist roster includes world renowned painters, illustrators, graphic designers, motorcycle builders, tattoo artists, assemblage masters and print makers.Boxes of Death, coming sooner than you think.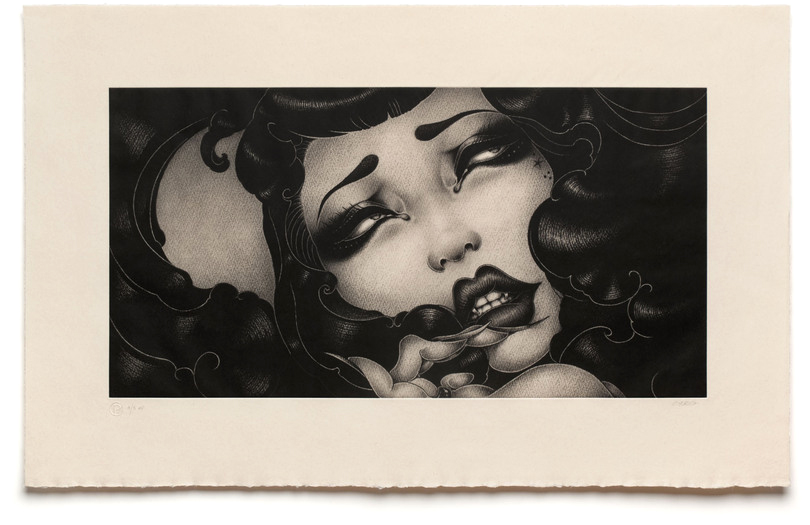 The "
UNEUNE
" started selling by
The Pressure Printing.INC
from a little while ago!
"UNEUNE" was made by Charbonnel etching inks, It's edition of 33 large-scale intaglio prints. And,I signed to all prints. If you would like to get this awesome print,Please check The Pressure Printing.INC.
UneUne (pronounced oo-neh-oo-neh) is an edition of 33 large-scale intaglio prints made from a graphite drawing by ONEQ. The image – originally used as cover art for
Smoking Martha
's debut album – has been hand-printed onto Tosa Hanga Natural 95g/m² paper in Charbonnel etching inks. Each print has been signed and numbered by ONEQ and comes with a certificate of authenticity.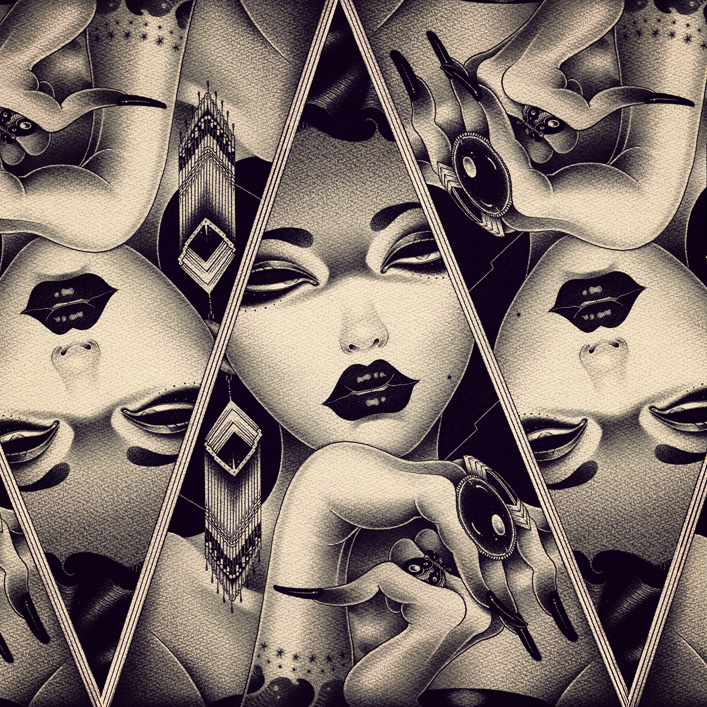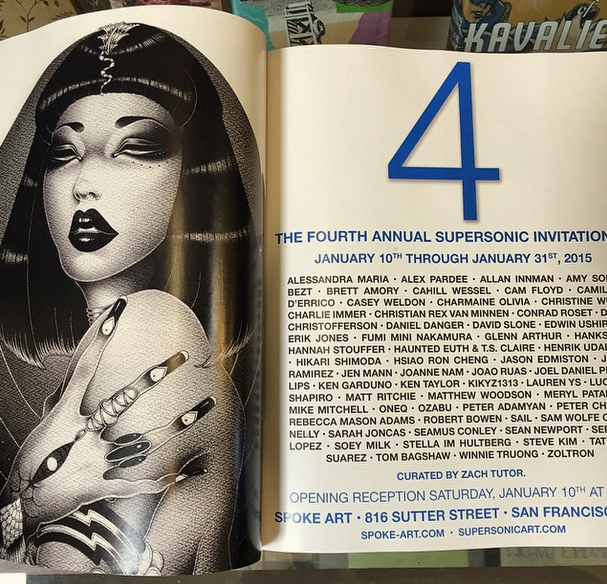 I'll join to the 4th Annual Supersonic Invitational Group Show at San Francisco
by Zach Tutor from the Supersonic Art. I'll exhibit a original monochrome work
by mechanical pencil. If you like,Please come visit!
Announcing the 4th Annual Supersonic Invitational Group Show opening at
Spoke Art on Saturday, January 10th, 2015 and featuring brand new work
from over 60 internationally acclaimed artists.
THE FOURTH ANNUAL SUPERSONIC INVITATIONAL
Supersonic Art
Spoke Art Gallery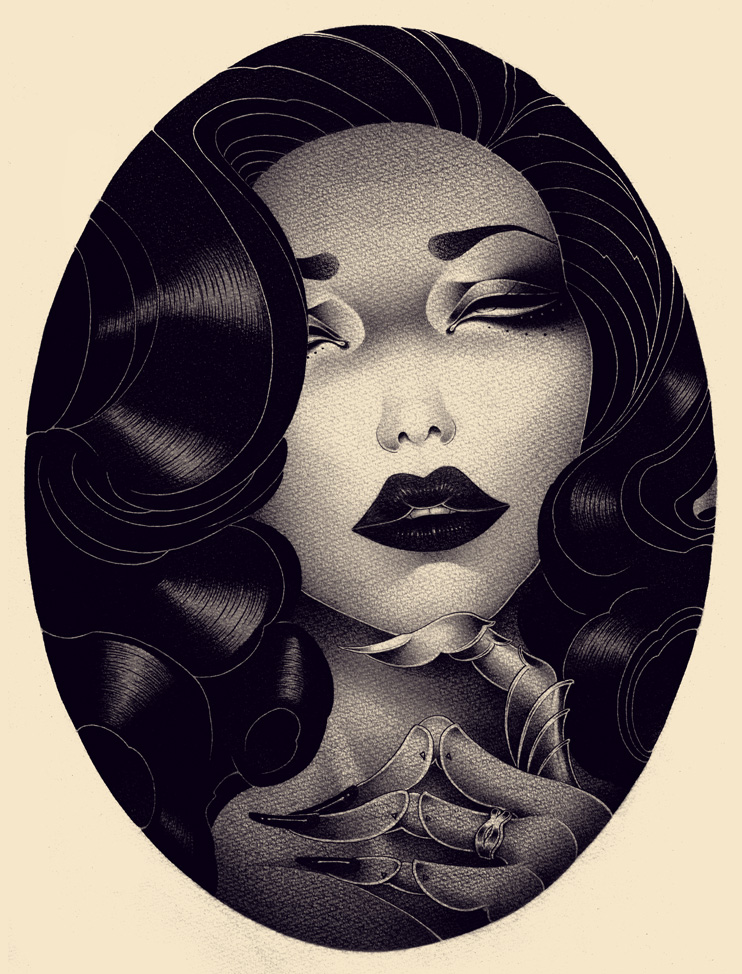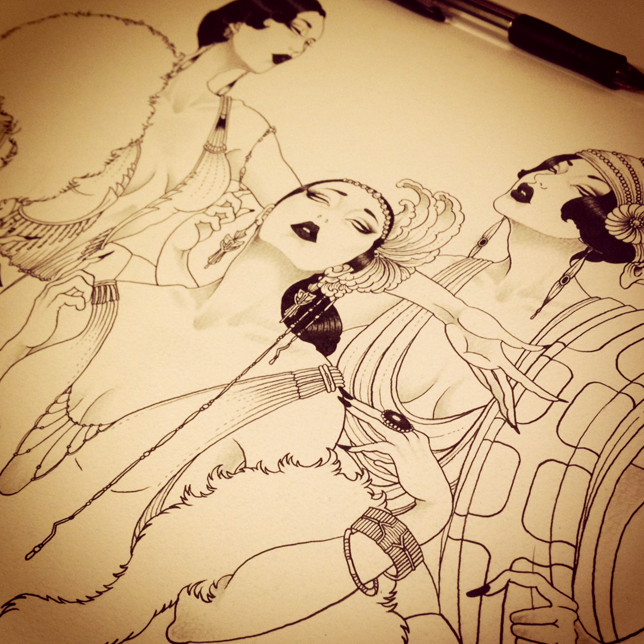 I usually draw solo woman, but now I am drawing three women.
I'm looking forward to completing because this is very rare.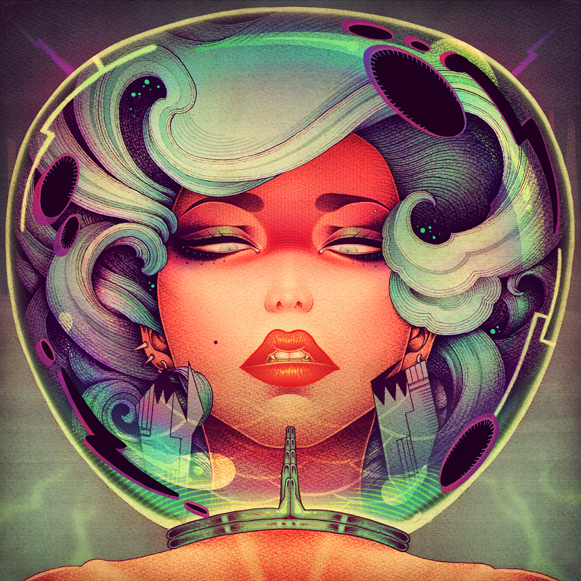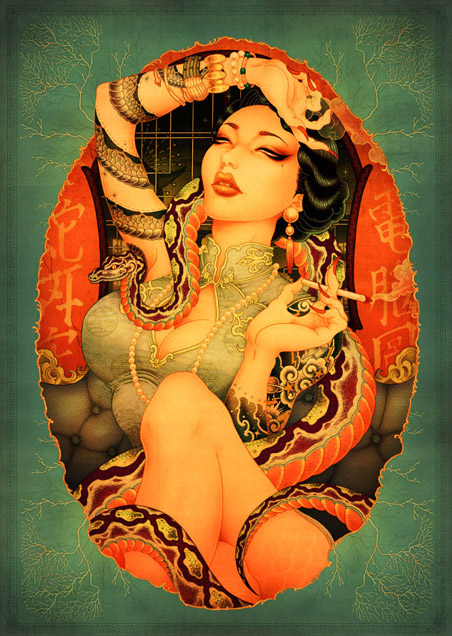 This "DEN EN KEN"pinup print will start selling by
The people's Printshop
from tomorrow!
"DEN EN KEN" will be available at 10AM PST (USA).
This is Friday, September 19, 2014 at 2:00:00 AM in Tokyo.